Alt Investments
Exclusive: Focus On Growing Investment Market For Cask Whisky
Simon Aron, CEO and founder of Cask Trade talks to this news service about the growing investment market for cask whisky, whose value increases year-on-year.
As investors increasingly view cask whisky as an alternative asset which can hedge against macroeconomic headwinds and rising inflation, Simon Aron, CEO of Cask Trade, highlighted in London this week the favourable outlook and how the five-year-old business is increasingly trading with emerging markets, including India and Taiwan.
"We are currently bottling over 100 casks for customers, including three for Vietnam," Aron, a passionate whisky collector for more than 30 years, told this news service in an exclusive interview.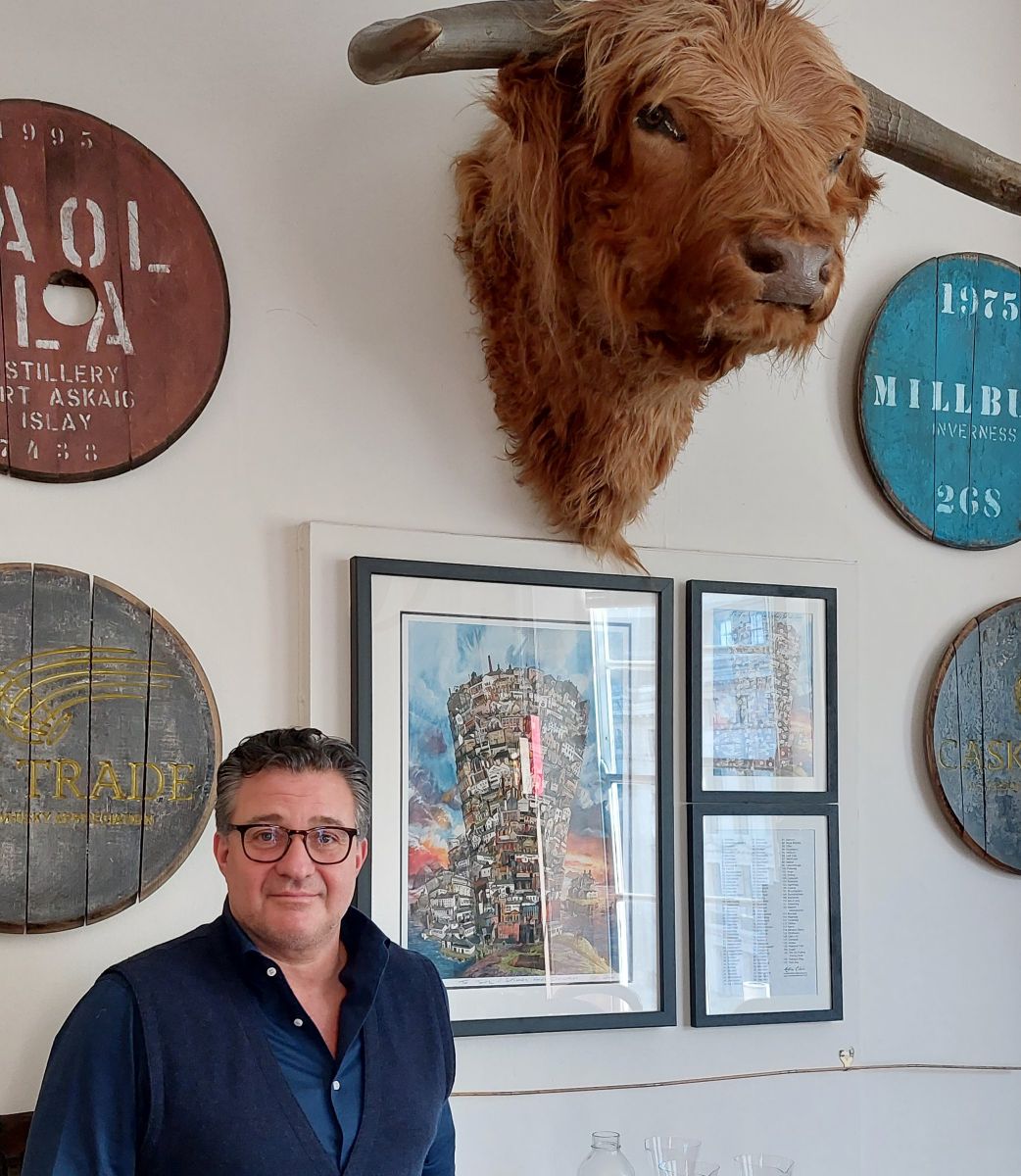 "The casks of single malt whisky are stored in Scotland and have to be bottled by law before being shipped," he said. "India, China and Taiwan are dynamic markets for us. The Chinese love Scottish single malt whisky and it is a massive market for trade, whilst the UK and Europe, especially France, are important markets for private clients," he continued.
Cask Trade is located in the UK and Hong Kong, with agents in Europe, the Middle East and Asia.
Aron highlighted the importance for the UK government to complete trade deals, notably with India, the US, the EU, Australia and New Zealand, post Brexit, to facilitate exports. And he lamented the impact of Brexit, saying it had had a terrible effect on Scotland.
Despite the challenging economic environment, he believes that cask whisky is becoming an attractive long-term investment proposition and a must-have for a carefully curated investment portfolio, joining wine as an alcoholic asset. Returns reach between 8 to 12 per cent year-on-year, he said, with the product having a 10 to 18-year plus investment period.
The outlook for the industry is also favourable, he said, as alcohol always sells, and it was only marginally affected by the pandemic. Nevertheless, he believes that the move to raise taxes on whisky and most alcohol this week by chancellor of the exchequer Jermey Hunt could have an adverse impact on the industry, impacting price and could reduce consumption, while at the same time worsening the cost-of-living crisis.
"The decision not to extend the alcohol duty freeze in August is a real blow for the sector. The UK already has the highest tax burden on the Scotch whisky industry in the G7 and comes at a time when the entire industry is struggling with inflation, supply chain disruption, and the aftermath of Brexit. Add in additional taxation and it risks seriously impeding the growth and success of one of Scotland's vital industries," he said.
Founded in 2018 by Aron, in partnership with several whisky masters, including Keeper of the Quaich Colin Hampden-White, Cask Trade buys and sells all its cask whiskies. These sales are split between private clients and trade, who bottle for their own consumers. They are not a whisky cask broker and it does not offer fractional sales. The casks are held in HMRC bonded warehouses, visited and approved by Cask Trade whisky masters. They will also arrange for clients to receive samples of their whiskies and visit their barrels, upon request, Aron said.