New Products
Pairing Wealth With Health: "Lifestyle" Platform Launches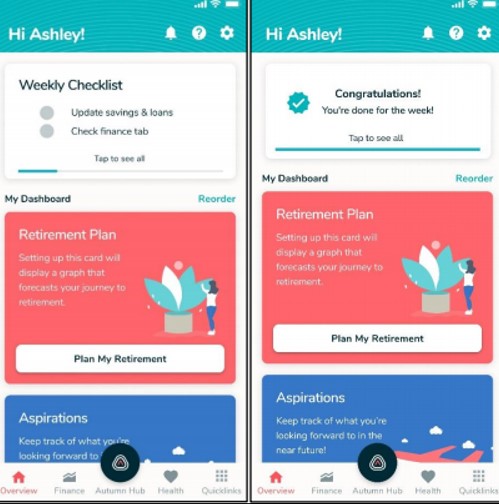 Called "Autumn", Standard Chartered and Franklin Templeton have partnered to launch a consumer platform that merges the health, wealth, and retirement needs of a growing ageing population.
Standard Chartered's innovation unit SC Ventures and US asset manager Franklin Templeton have formed a partnership to launch a wealth, health and lifestyle solutions platform. The rollout begins in Singapore.
Called "Autumn", the new platform will provide personalised tools and services targeting consumers increasingly used to blending their financial wellbeing with health and wellness interests. The platform permits users to combine their banking, investment, insurance and healthcare data into a single dashboard, available through iOS and Android app stores.
Franklin Templeton will be the asset management and investment research partner for the new platform, which the partners expect to debut across Asian markets, including Hong Kong. The California-based asset house, which manages roughly $1.5 trillion for clients globally, is arguably at the epicentre of healthtech developments and longevity research which is feeding into big-theme investments.
As health and wealth become more intertwined, the decision to launch the venture is also grounded in regional demographics. The UN reports that 15 per cent of Asia's population will be over the age of 65 by 2040.
The partners say that future iterations will pull in data from third-party wearable and health apps to provide closer links to how lifestyle choices might affect users' retirement plans.
Privacy advocates may wince at the rapid convergence of personal health and wealth data, but the creators say that the tools will enable consumers "to take proactive action to stay healthy, avoid unnecessary healthcare cost and optimise their insurance coverage."
"We're delighted to be working with Franklin Templeton and Standard Chartered to create a truly customer-centric, holistic and affordable solution for all," Autumn's chief executive Mike Kruger, said.
Alex Manson of SC Ventures, added: "All of us want to grow older in a good way, with a healthy lifestyle, planning the form of retirement that is specifically the one we truly aspire to and giving ourselves the means to achieve it, as opposed to procrastinating about the issue. This won't be achieved by pushing products – it requires trust in a community of like-minded people and, importantly, the integrity of data-driven decisions. This is what Autumn is all about."
SC Ventures has had a busy spell of product launches and enterprising partnerships. In December, it announced a strategic partnership with Northern Trust to launch Zodia Custody, a custodial solution for digital assets. Standard Chartered has also backed blockchain technology provider Metaco and it is exploring distributed ledger for cross-border fund transfers with the Bank of Thailand and the Hong Kong Monetary Authority.
Just last week, this service reported on an app launch serving relationship managers from the Asia-centric bank.