People Moves
Summary Of Global Executive Moves In Wealth Management - December 2012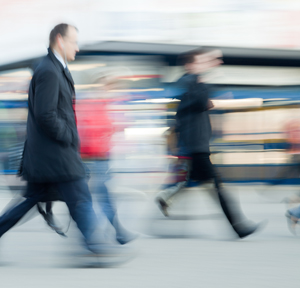 The pace of moves in the global wealth industry remained brisk in December. Perhaps the biggest move was Barclays' decision to hire the former CEO of the UK financial regualator, Sir Hector Sants, as its newly created global compliance boss.
International
HSBC named Peter Boyles as its new chief executive of global
private banking. He had been chief executive for Continental Europe and head of
commercial banking for Europe. The European
countries which previously reported to Boyles now report to Brian Robertson,
chief executive of HSBC Bank. A new commercial banking head for Europe will be announced in due course. Boyles replaced
Krishna Patel, who resigned after just over a year in the role. Patel was to
leave the group at the end of January after a handover period; he had been at HSBC
for 28 years.
The Society of Trust and Estate Practitioners unveiled the
oversight board for the STEP Trustee Managed Portfolio Indices, and suggested
that additional members may be named for Switzerland. The following members
were appointed:
Paul Stibbard TEP - Rothschild Trust Group; David Kilshaw TEP – KPMG; Julian Hayden TEP -
Hawksford Group; Paul Bailey - Azure Wealth; James Hoare - Hoare & Co; Phil
Le Cornu TEP - Ogier Group; Louise Stoten TEP - New Quadrant; Roderick Earl of
Balfour TEP - Virtus Trust; Shelia Dean - Equiom Trust Company; Kathy Whatmough
- Rice Whatmough Crozier; Jen Geddes - R&H Trust Co (Jersey); Ivan Hooper
TEP - Winterbotham Trust Company; Russell Bussey - IPS Capital; and James
Painter - Enhance Group.
Vistra, the international trust and fund administrator, appointed
Rob Lucas as director of fund services. Based in Jersey, he covers business
development and operations in London
and the main European markets. Before joining Vistra Lucas was a director of
Northern Trust International Fund Administrators and was previously head of
real estate and infrastructure funds in Jersey
at the same company. Vistra recently appointed Richard Hughes to the
newly-created role of business development officer, based in the firm's London office.
Bill O'Neill left Merrill Lynch Wealth Management as chief
investment officer for Europe, Middle East and Africa
to pursue a career elsewhere after being appointed to the CIO role in early
2010. As part of the change, Johannes Jooste, chief market strategist, EMEA
Chief Investment Office, took responsibility for the chief investment office in
London,
reporting to Chris Wolfe, effective immediately. The CIO team reports to
Jooste.
Man Group hired an executive chairman for North
America to grow its business among institutions, foundations,
family offices and intermediaries. John Rohal works with Eric Burl and Lance Donenberg,
respectively chief operating officer and head of sales for North
America, and reports to Manny Roman, president and COO of Man.
Rohal is a former institutional client of Man's and is a member of the
investment committee at California-based Makena Capital Management, a
multi-asset class investment manager.
JP Morgan's private bank added to its team of India-focused
bankers, appointing managing director Ravi Bulchandani and executive director
Jafar Hamid. They are based in London and report
to Rahul Malhotra, head of the South Asia
team.
Bulchandani joined JP Morgan from Barclays Wealth (as that
bank's wealth and investment arm used to be known), where he was a senior
private banker in the ultra high net worth team and also a member of its
private client asset allocation committee. Hamid previously worked at Credit
Suisse Private Bank, where he was a senior private banker and investment
partner for ultra high net worth Indian clients.