People Moves
BEST OF 2012 SO FAR: DBS Set For International Foray This Year, Says Wealth COO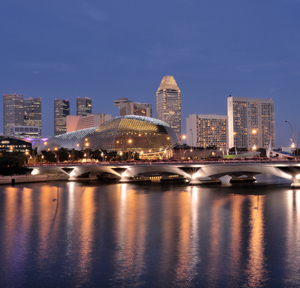 DBS Bank, Southeast Asia's largest lender, will make its first major international expansion this year, including hiring five executives to spearhead growth in EMEA and Latin America, this publication can exclusively reveal.
Editor's note: This item, which was an exclusive when it first ran on 5 March, is being republished during the August holiday season as we hope that some of our most popular and commented-upon pieces for the year so far should get a second airing at this time of year.
DBS Bank, Southeast Asia's largest lender, will kick-start a major international private banking expansion this year, and has hired five industry executives to spearhead growth in EMEA, WealthBriefingAsia, has exclusively revealed.
In a landmark departure from the 44-year old bank's Asia-centric strategy, DBS Private Bank will drive its presence overseas with plans to grow its foreign assets under management by a factor of five, Olivier Crespin, chief operating officer at DBS Private Bank, told the publication during an interview at its Singapore headquarters.
The international client base currently comprises around 2-3 per cent of the private bank's $40 billion of assets under management, equating to less than a billion, said Crespin. Within five years Crespin wants to swell this to around $5 billion, in line with bold growth projections for the rest of the franchise. Overall the bank wants to grow wealth management assets to $51 billion by 2014, according to an interview with this publication last year.
"We have always been focused on Asian clients but we now we have some interest in looking at clients from Europe, Middle East and Africa and Latin America who are keen to invest in Asia's growth," he said.
The new hires will be based in Singapore, covering their respective markets remotely. The first members of the the new international team recently started. James Tan was hired from Switzerland's Credit Suisse in November, where he spent seven years, most recently as senior vice president of investment consulting. Yann Mocellin joined last month from multi-family office Swiss-Asia Financial Services, where he was a member of the executive management team. Both will cover the EMEA region. The bank has also hired an EMEA head and identified two more EMEA senior relationship managers who will come on board around May, said Crespin.