ESG
Spotlight On Climate Change, ESG Investing – COP 28 Preview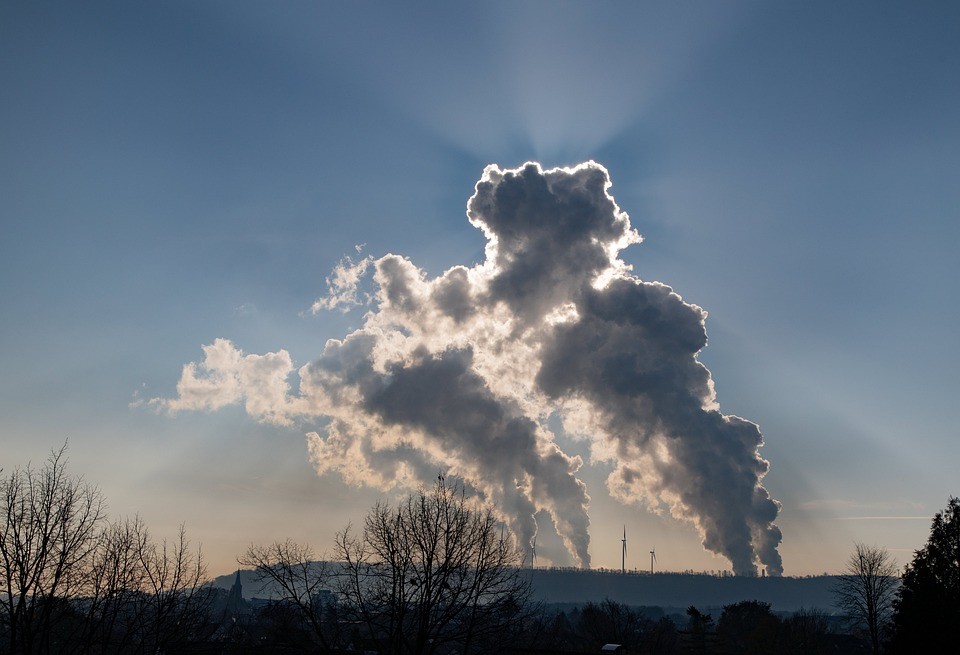 After US climate envoy John Kerry said China and the US made progress in climate discussions, ahead of the COP 28 talks later this month, wealth managers share their insights on what to expect, investment opportunities and the need to step up action to phase out fossil fuels.  
Alignment between the world's two largest carbon emitters is key to ensuring a meaningful consensus to the 28th United Nations Climate Change conference. And private banking and wealth management groups have their views on what to expect - and what to hope for. As the need to address climate risks intensifies, along with other sustainability issues, UBS Global Wealth Management sees investment opportunities across asset classes and regions.
"We believe investors should take advantage of the rapid evolution of the sustainable investing universe. Sustainability can now be incorporated into investing across the full range of asset classes," Mark Haefele, chief investment officer, UBS Global Wealth Management, said in a note.
Climate negotiators from the US and China have reached "understandings and agreements" that could result in progress at the COP 28 talks in Dubai later this month, according to US climate envoy John Kerry. Kerry hosted China's Xie Zhenhua in California last week for four days of negotiations.
Heading into the COP 28 summit in Dubai, UBS Global Wealth Management thinks the market focus will be on any reduction in coal power production plans, higher spending, or support for renewable energy infrastructure, and efforts to fund countries most at risk of climate change, such as low-lying islands.
UBP COP 28 wishlist
Nevertheless, at Union Bancaire Privée (UBP), its impact investing team is less optimistic about the outcome, highlighting the need to bolster current commitments to change.
"Governments need to be reminded of the importance of adopting sustainable practices globally, creating a network of interconnected protected areas to serve as a global shield against the impacts of climate change," the Swiss private bank said in a note.
"Intensified efforts are necessary to develop and embrace new technologies for restoring degraded ecosystems, such as reforestation, rewilding, and soil regeneration. Moreover, there should be a radical shift in agricultural practices toward regenerative agriculture, aiming to restore soil health and biodiversity, which reduce reliance on chemical inputs, and enhance carbon sequestration thus having positive impact on climate," UBP continued.
The firm would also like to see concrete details emerge at COP 28 of a loss and damage fund that was agreed last year but no details were decided upon as to the financing and operation of such a facility.
Energy transition
UBP said it had put "the end of fossil fuel subsidies" as an item on its COP 27 wish list. "It would be ambitious to repeat the same wish in COP chaired by the CEO of an oil company, but given the implementation gap we are facing, we think it could be helpful to move to specific targets or, at least, include stronger language around the needed decline in fossil fuels and the counter-productive nature of existing subsidies schemes," it said.
An IMF update from earlier this year shows that subsidies to the sector have risen substantially over the last few years, although some of that is due to be temporary as energy prices have spiked in 2022 due to the war in Ukraine and its implications for energy markets. "Making an objective of removing those subsidies would double the advantage of creating fiscal room for many countries and accelerate the energy transition at the same time," UBP.
UBP is not alone in its views. Rebecca Craddock-Taylor, director of sustainable investment at alternative asset manager Gresham House, told this news service that she is pessimistic about what will happen on the phasing out of fossil fuels. "COP conferences become more challenging each year as time runs out for us to stop global temperatures from exceeding the 1.5C threshold, with irreversible consequences," she said.
"This year there is a degree of irony that the hosts are one of the world's largest producers of oil and gas, creating a clear conflict of interest," she said.
"This increases the risk that discussions on phasing out fossil fuels might be sidelined by debates on the necessity of new solutions. In fact, the solutions already exist in the form of renewables, battery storage and energy-efficient homes – they just need more investment to scale," she continued. "We are wasting time debating future technologies when what the world needs is agreement how the solutions we already have can be deployed at scale globally."
Forestry is the largest part of Gresham House's business, representing 45 per cent of its assets under management, and attracting institutional and private wealth, especially sustainable investors.
Investment opportunities
With ESG-focused investments gaining increasing attention, UBS thinks investors should take advantage of the evolution of the sustainable investing universe. "Investors can incorporate sustainability into both fixed income and equity parts of their portfolios," UBS said. As a higher-quality credit segment, UBS expects thematic sustainable fixed income to continue to display a good degree of resilience in a growth slowdown, while current yields provide a buffer against the risk of a further rise in rates volatility.
"With many innovative companies in key areas of sustainability not listed on public markets, investors can consider alternatives," the wealth manager added. UBS thinks that education and biotechnologies represent targeted opportunities in venture capital and growth equity. Investing in these technologies and early-stage innovative treatments also presents an opportunity for investors to engage in impact investing and drive positive, measurable change. UBS also sees further opportunities for diversification with allocations to sustainable hedge funds, particularly within equity long-short along the energy transition theme, and with innovative uncorrelated strategies such as carbon trading.
"Together with innovative technologies, infrastructure is a critical enabler of the energy transition, food, and water security themes," UBS added. Annabelle Bryde, managing director and head of UK Private Bank and Crown Dependencies at Barclays Private Bank also believes that there will be a stronger focus on climate-related matters in the future, and that there are good returns to be had from ESG-focused investments. See more here.