New Products
What's New In Investments, Funds? – KKR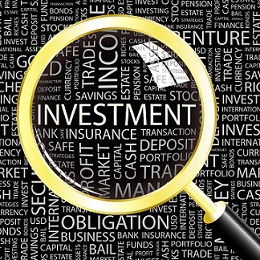 The latest news on investment offerings, financial products and other services relevant to wealth advisors and their clients.
KKR
KKR, aka Kohlberg Kravis Roberts, has held the final close of an Asia-focused credit fund, holding a total of $1.1 billion in funds under management.
The entity, which is called the KKR Asia Credit Opportunities Fund, concentrates on forming privately originated credit investments in Asia-Pacific.
The fund drew support from organisations including family offices, banks, insurance firms, asset managers, private investment groups, sovereign wealth funds, and pension funds. KKR invested more than $100 million alongside external investors through its balance sheet and employee commitments.
"Our credit strategy is highly complementary to our existing equity strategies in Asia, and the close of ACOF represents a significant milestone for KKR in Asia-Pacific as we continue to build out our suite of investment capabilities and capital solutions across asset classes," Ming Lu, head of KKR Asia Pacific, said.
"Asia continues to benefit from favourable macroeconomic trends and long-term growth. However, the number of financing options available to companies looking to keep pace with this rapid growth has remained limited. We believe these dynamics provide an attractive landscape for alternative asset managers like KKR who are able to provide more flexible and differentiated credit solutions than traditional lenders."
At the time of closing, KKR said that the fund is the largest inaugural pan-regional fund focused on performing credit and one of the largest inaugural pan-regional credit funds to have been raised for Asia-Pacific.