Alt Investments
iCapital Network's International Advance - What's The Strategy?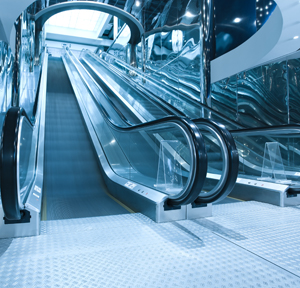 We talk to iCapital Network, the US-based group that has played a part in shaping how private investors, via wealth management firms and other routes, tap into the private capital market that has grown so rapidly in recent years.
iCapital Network is going places. The New York-based platform for alternative investments such as private equity, hedge funds and private credit has grown rapidly, hiring a number of senior figures. And it is part of a wider development changing how investors can tap into these asset classes. The firm, which has inked deals with a raft of banks and wealth managers, has expanded its reach outside North America to Europe and Asia, among other places. (See here for a recent story about Israel, for example.) Demand for "alternatives" shows few signs of abating. Wealth advisors realise that they increasingly need to put such assets on the menu. It is no longer enough to offer only listed stocks, government bonds and cash.
iCapital employs over 680 people globally, of which more than 100 are located in its international locations (Zurich, Hong Kong, Lisbon, London, Singapore, and Toronto). It has a global technology and operations hub in Portugal, with more than 70 staff.
Marco Bizzozero, who is head of the international business at the firm, joined iCapital in December 2020, having previously worked at UniCredit, where he was chief executive of group wealth management. He also spent 14 years in various senior roles at Deutsche Bank, as well as career stints at LGT Capital Partners and UBS.
This news service recently sat down with Bizzozero to ask about iCapital's international strategy, the outlook for the private markets space, and what the rise of his firm says about the way investors are tapping into the alternative investments space.
You say there there is, overall in Europe and other markets, a relatively low allocation of assets to "alternatives," and that there are various barriers to this. In what ways would you say iCapital is reducing those barriers?
In the past, high net worth investors and their advisors faced significant barriers such as high investment minimums; difficulty identifying and accessing top-tier asset managers; a cumbersome, paper-based investment and subscription process; manual client servicing, reporting and administrative complexities; lack of transparency; lack of investment research and education; and a disconnected ecosystem.
With our technology and solutions we have addressed these barriers in a number of important ways.
The first is access. HNW investors need access to the best managers and funds, and they need it in the right investment amounts that make sense in their portfolios: not $5 to $20 million "institutional" minimums, they need it at a much lower level ($150,000 minimum or lower) so the investment makes sense in the context of an individual's portfolio.
Many wealth managers and clients also need comprehensive investment due diligence. With our research team we are able to provide thoughtful information on the fund manager to help them make an appropriate investment decision. Related to that, they need education, which is a never-ending process. The best results occur when people make thoughtful, informed and educated decisions and we do a lot of work on this front.
Most importantly, the historical barriers mentioned above are eliminated by our technology, which makes the entire process throughout the investment lifecycle fully digital. Given the fact that these funds now have thousands of smaller tickets, wealth managers need a robust tech platform to eliminate the highly manual and error-prone nature of the business.
They [managers] also need an operational infrastructure to outsource that complex and manual part of the business, namely managing capital calls, distributions and redemptions. We offer an intuitive, end-to-end digital experience that addresses all of those burdens. Our technology has been a game changer for the entire asset and wealth management ecosystem.
One issue we discussed is how advisors and end-clients struggle to know who to call or approach on the subject of alternative investments. The subject can be intimidating. What is the iCapital way of helping solve this problem?
Historically, knowledge, resources and research specifically focused on the private markets have been elusive for wealth managers and their HNW clients. To address this, we have developed comprehensive research, education, and portfolio analytics tools to support the wealth management community's understanding of how alternative investment strategies can be incorporated into client portfolios. Over the past six months, iCapital has dramatically increased the scope and scale of its education efforts by the concentrated development of AltsEdge, an online program designed to help advisors understand alternative investments better and how they can leverage these products to optimise the use of alternatives in their practices and improve client outcomes.
Beyond AltsEdge, we offer a robust library of educational resources including insights on market trends, various asset classes within alternatives, the mechanics of private investing, emerging product strategies and practice management topics.
Furthermore, in January, iCapital acquired AI Insight, an alternative investment education and compliance platform offering financial advisors investment research, training, qualification, and compliance support for a broad range of alternative investments.
In June, we appointed Anastasia Amoroso, previously from JP Morgan, as our chief investment strategist, to provide a leading educational voice on the evolving dynamics of the global investing marketplace. She regularly shares perspectives with the wealth management community on public and private market investing opportunities, and issues near- and longer-term outlooks particularly for private equity and hedge funds.
Private markets investing is getting bigger, both in absolute and relative terms (relative to listed equities, that is). What is your impression of how far the private markets segment can expand before capacity issues arise?
My view is that we are a long way from capacity issues arising. The private market investing opportunity is getting bigger while the public market investing opportunity is shrinking as the relative number of listed companies continues to decline. Private markets' total AuM reached $7 trillion in 2020 and is expected to increase to $13 trillion by 2025. At the same time the global private market fundraising of approximately $1 trillion per annum is stable at circa 2 per cent of MSCI World market cap.
Private markets have become more prominent as a result of the increased allocation from institutional investors (endowments, pensions funds, SWFs) to this asset class in recent years. However, the allocation among private clients to private markets (on average 2 to 5 per cent) is still significantly below the allocation of institutional investors which has reached 20 to 30 per cent. Wealth managers are therefore increasingly paying attention to this and, for many, it has led to the urgent need to act responsibility now. Because, if they are not allocated to it, it is like making a bet against the private markets. Without private markets, individual investors can only access a fraction of the overall market, as companies stay private longer with most of the value creation taking place outside the public markets.
We are living in a time of resurgent inflation and central banks may be tempted to push up rates in coming months. How resilient are private equity, credit and other sectors to a rising rate environment? What should clients expect, and how can advisors help guide them around this?
We believe that in the current environment private capital market allocations continue to offer an opportunity to significantly improve risk-adjusted returns, diversify away from public markets and access a range of long-term growth themes, including promising technology and healthcare opportunities which may fall outside the scope of public markets.

Yes, private equity valuations have increased in the same way as public markets valuations, but high prices in private equity do not necessarily mean expected lower returns, as we have observed in the past. Private equity managers have various levers to drive value - which has created overperformance in comparison with public markets - such as hands-on value-added ownership, asymmetric information advantage vs. public markets and a strategic long-term perspective. However, the current pricing environment reduces the scope for errors. Therefore, the careful selection of managers who have a proven track record of value creation over various investment cycles is more crucial than ever.
In addition, it is important that investors build their private markets portfolio over time (what we call diversification by vintage year) and with a proper diversification by manager, strategy, sector, and region. It is also important that investors review their financial goals, liquidity needs and investment horizon before investing.
Can we talk a bit more about how iCapital works with banks, wealth advisors and others – is iCapital primarily a platform for "feeder" investments?
iCapital's technology platform and solutions help banks, wealth managers and their advisors to scale and diversify their private markets investments cost effectively, while enhancing the advisors and client experience. Our value proposition is based on three pillars:
First, access: We provide access to institutional- quality alternative investment offerings, structured with low investment minimums for individual investors. We also have the ability and track record to support origination, facilitate access and support due diligence leveraging on our experienced research team. In addition, our clients rely on our expertise to set up, manage and provide oversight of bespoke feeder funds to pool a large number of private investors across a full range of strategies and legal structures tailored for various jurisdictions.
Second, technology: Our end-to-end technology solutions ensure a simplified and fully-digital experience throughout the investment lifecycle, including a digital subscription process, automated transaction processing (eg capital calls, distributions), transparent performance reporting and investment dashboard, a centralised and secured document repository with protection and full encryption of client data.
Third, education: We provide industry-leading insightful analysis, research, and investment-related as well as investment-specific education for advisors and their clients to ensure that all the required tools are available for building a diversified sustainable private markets portfolio over time.