Enjoy A Vaccine-Inspired Boost Before "Japanification" Comes Back
Editorial Staff, 7 December 2020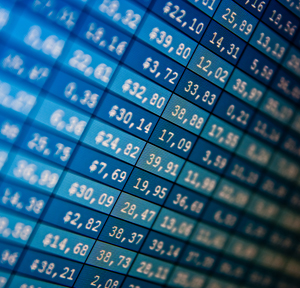 A Swiss private bank says that certain long-term trends of lower growth and interest rates - sometimes likened to Japan's experience of recent decades - will persist in much of the world. However, the surge in growth and confidence stemming from vaccines for the virus may give investors a chance to enjoy some reflationary moves.
As thoughts turn to what markets may hold in 2021, we are starting to compile a range of views and reflections from various private banking houses. Here are thoughts from the team at Geneva-based SYZ Private Banking.

Adrien Pichoud, chief economist, and Fabrice Gorin, senior portfolio manager at SYZ Private Banking, set out their thoughts. As always, the usual editorial disclaimers apply. To join the debate, email tom.burroughes@wealthbriefging.com and jackie.bennion@clearviewpublishing.com

Although the global economy remains mired in a "Japanification" scenario – the prevailing state of lower rates and slower growth – positive news of a COVID-19 vaccine was a boost for risk assets. In the short-term, this could trigger an acceleration in both growth and inflation – a reflation. If this materialises, investors should capitalise on the temporary shift, before we return to the deeper, more profound deflationary cycle.

Within the Japan-style scenario, market cycles still occur, but the episodes are typically milder and shorter. For example, risk assets rose off the back of very accommodative central banks and synchronised global growth in 2017, before being dragged back down by the Federal Reserve reversal on monetary policy. Similarly, we believe that the global economy will experience a positive mini-reflationary cycle in the coming months – and investors need a tactical response to capitalise on it before it fades away.


Reflation requires coordinated global growth and a supportive policy environment. As optimism over a post-COVID-19 return to normal sweeps through markets and economic data adjusts accordingly, we expect these conditions to transpire over the next six months. However, evaluating the impact of the second wave of COVID-19 will be crucial before we can be sure of a reflation.
Flexible in fixed income
Acknowledging the rising possibility of a reflation, we have tactically increased risk exposure through our fixed income allocation. We have reinforced our bias to hard currency emerging market debt, which has lagged the credit recovery so far. Spreads are attractive compared to the broader market and emerging market assets should benefit from a reflation scenario. A combination of global growth, higher risk appetite and a softer dollar is the sweet spot for emerging market debt.

In addition, to counter the rising probability of interest rate increases and steepening yield curves in a global growth environment, we have further reduced duration in the portfolios. We did this by selling long-dated positions, notably US treasuries, as the US curve appears most prone to a bear steepening. We also took some profits on long-dated corporate bonds, as valuations become less appealing.

However, credit remains attractive compared with cash and government bonds in the risk-on environment, and we have implemented hedges that allow us to maintain some exposure to credit spreads while containing the impact of a potential rise in rates. We still have a mild preference for high yield, with attractive valuations, but the deterioration in credit fundamentals warrants remaining selective.

By reacting to shifts in economic dynamics through tactical moves like these – taking advantage of expected mini-cycles in asset prices – we are able to generate positive performance in spite of the low rate environment – even on negative yielding assets. Dynamic asset allocation and tactical positioning are key for navigating the current environment of very low interest rates, as this allows us to capitalise on even the shortest and mildest of reflationary cycles.