There Are Cracks In China's Banking System, Fitch Warns
Editorial Staff, 20 November 2020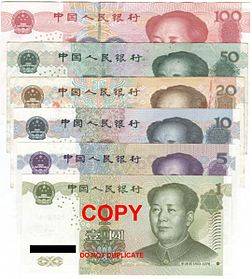 One of the world's big three rating agencies says that about a third of large and medium-size banks could fail even a mild type of stress test. It suggests that although the country is deemed to have been relatively resilient amid the pandemic, all is not well.
A third of China's large and medium-size banks would fail even a mild stress test set by the country's central bank, Fitch Ratings has warned, suggesting that the world's second-largest economy has fault-lines to worry about.

The People's Bank of China, the central bank, defines failing the stress test as core Tier 1 capital adequacy ratios dropping below 7.5 per cent, Tier 1 capital adequacy ratios falling below 8.5 per cent or total CAR falling below 10.5 per cent. As far as the economy is concerned, a "mild stress scenario" involves real gross domestic product growth slowing to 1.6 per cent this year before recovering to 7.8 per cent in 2021 and 5.9 per cent in 2022.

China's economy has actually been one of the more resilient this year in the face of the COVID-19 pandemic, but there has been a nagging concern for some time about the health of its banking system. A few days ago, global investors were shocked when a planned $34.5 billion initial public offering of Ant Financial, the business affiliated with e-commerce giant Alibaba, was called off. Industry commentary suggests that policymakers are concerned about financial risks.

Fitch, one of the world's "Big Three" rating agencies, said a recent PBoC report suggested that a third of the 30 large and medium-sized Chinese banks in a sample would fail stress tests.

The agency said that it does not expect a sharp deterioration in banks' reported non-performing loan ratios, due to aggressive NPL resolution and continued forbearance. This comes at the cost of banks having to put more money aside to deal with this problem.

Chinese banks raised about RMB500 billion annually in capital instruments over 2014 to 2018, but as regulators pushed banks to strengthen their capital base and broaden access channels, this jumped to RMB1.5 trillion in 2019. Capital issuance thus far in 2020 has reached around RMB1.2 trillion.

"We believe issuance of capital instruments may become more challenging for smaller banks," Fitch said.