Alt Investments
Investors Smiled On Hedge Funds In Q3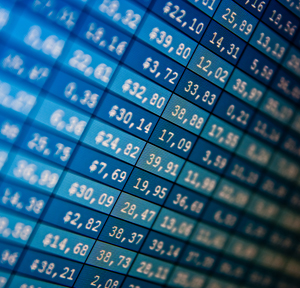 Total capital invested in the world's hedge fund sector rose to $3.31 trillion by the end of September this year.
Investors allocated new capital to the hedge fund industry in the third quarter, the first quarterly net inflow since Q1, 2018, aided by strong investment results, industry figures say.
Strategies such as macro and relative value arbitrage led much of the influx of money. In total, the sector drew in $13 billion in Q3, 2020, taking total sector capital to $3.31 trillion. The figures came from Hedge Fund Research, the Chicago-based group.
The investable HFRI 500 Fund Weighted Composite Index - HFR's benchmark of returns for the sector - rose by 3.6 per cent in the third quarter, recovering from the early 2020 slide to bring year-to-date performance to 0.8 per cent. This return tops the decline of the Dow Jones Industrial Average by nearly 350 basis points and beats the performance of the FTSE 100 Index of blue-chip stocks by more than 2300 bps.
Uncorrelated macro strategies led hedge fund inflows in Q3, as investors positioned for continued macroeconomic uncertainty - such as around the US elections. Investors allocated an estimated $7.2 billion of net capital to macro strategies, increasing total Macro assets to $579.1 billion, with the inflows split nearly equally between commodity trading advisor strategies and uncorrelated currency strategies.
Quantitative, trend-following systematic diversified CTA strategies logged inflows of $3.2 billion, while currency-focused strategies received inflows of $3.1 billion. The HFRI 500 Macro Index gained by 1.6 per cent in Q3, while the HFRI 500 Macro: Currency Index has advanced 1.7 per cent year-to-date 2020.
Fixed income-based relative value arbitrage strategies were allocated an estimated $5.5 billion of new investor capital in the latest quarter, taking total RVA capital to $903.1 billion, the industry's second largest strategy area of capital.
Equity hedge strategies experienced a small net inflow of capital, with trends showing rotation between EH sub-strategies. Capital invested to event-driven strategies increased by $40 billion in spite of a small outflow of capital in Q3.
Size counts
Inflows were led by the industry's largest firms, with firms managing greater than $5 billion receiving an estimated $11.2 billion in net asset inflows. Mid-sized firms managing between $1 billion and $5 billion experienced an outflow of $810 million, while firms managing less than $1 billion received inflows of $2.6 billion.
"Investors allocated new capital to hedge funds in 3Q as a result of both defensive outperformance through the coronavirus-driven volatility in early 2020, as well as opportunistic gains through the uneven financial market recovery in the second and third quarters," Kenneth J Heinz, President of HFR, said.