Governance, Risk And Compliance House Pushes Into Australia
Editorial Staff, 18 September 2020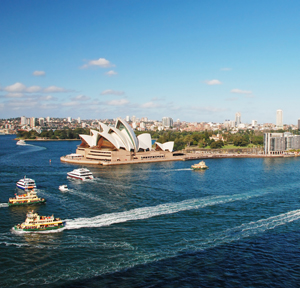 The office is the 11th in the firm's collection, and the firm will be operating in a country that has had to wrestle with a number of compliance failings and controversies in recent years.
New York-based governance, risk and compliance firm Exiger, has opened its 11th office in Sydney, Australia.

Exiger will be hosting a virtual launch event to discuss best practices for building compliance resiliency and to unveil new features of its technology, it said in a statement yesterday.

Besides New York and Sydney, the business has offices in Hong Kong, London, Bucharest, McLean, San Antonio, Silver Spring, Singapore, Toronto and Vancouver.

"Exiger has served many Australia-based companies since its beginning in 2013. With the increasing complexity of global regulatory demands, we look forward to having an in-country presence to better understand the needs of the Australian market, partner more closely and deploy the best resources Exiger has to offer," Dan Banes, managing director and Asia-Pacific regional chair, said.

Mike Cherkasky, Exiger's chairman said: "Globally, companies are experiencing a level of consultant fatigue. We recognise the need to provide solutions that will introduce a more sustainable and cost-effective way forward...in other words, we are focused on leaving our clients' operations in better shape than we find them."

Although the firm did not refer to the subject in its press release, Australia's banking and wealth management industry has been hit by a number of mis-selling scandals and regulatory lapses, leading to the creation of a Royal Commission probe into the sector.