Awards
EXCLUSIVE: Winners Of WealthBriefingAsia Awards 2020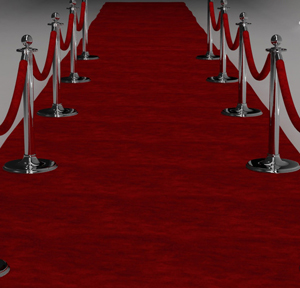 The full list of the winners of this year's awards - congratulations to all involved.
WealthBriefingAsia can now reveal the list of winners of its Asia region awards for 2020. A gala dinner will be held on 5 November at the Westin Singapore and the publishers of this news service look forward to hosting the event.
For more details about the event, such as categories and key dates, click here.
The winners:
Private Banking Category (Pan Asia)
Best Overall Asia Private Bank
UBS
Private Banking Categories (South East Asia)
Best South-East Asia Private Bank
Citi Private Bank
Best UHNW Team
BNP Paribas Wealth Management
Best Pure Play Private Bank
Lombard Odier
Best Boutique Private Bank
Union Bancaire Privee
Best Private Bank – Client Services
Lombard Odier
Best Private Bank – Investment Management Platform
Indosuez Wealth Management
Private Bank – Best Credit Provider
BNP Paribas Wealth Management
Private Bank – Best Customer Facing Digital Capabilities
Standard Chartered Private Bank
Best Private Banking NRI Offering
BNP Paribas Wealth Management
Best Singapore Market Team
EFG Bank AG
Country-Based Private Banking Categories
Best Domestic Private Bank – India
Waterfield Advisors
Best Based Technology Firm – India
Valuefy Solutions Private Limited
Best Domestic Private Bank – Malaysia
UOB Private Bank
Investment Management Categories (South East Asia)
Best Independent Wealth Manager
Schroders Wealth Management
Best Fund Manager
Indosuez Wealth Management
Best External Asset Management Platform and Offering
Bank Julius Baer
Best Asset Manager Serving Family Offices and Private Banks
Crossinvest
Best Alternative Investment Manager
The Watch Fund
Best Platform Provider
Refinitiv
Best FX Solution Provider
Indosuez Wealth Management
Investment Management Categories (Greater China)
Best Independent Wealth Manager
LCA Solutions
Best Alternative Investment Manager
Indosuez Wealth Management
Best Platform Provider
Citi Private Bank
Best FX Solution Provider
Refinitiv
Marketing/PR Category (Pan Asia)
Best Marketing or PR Campagin
UOB Private Bank
Private Client Categories (South East Asia)
Best Legal Team
Baker & Mckenzie Wong & Leow
Best Tax Team
BDO
Best Accountancy Team
Rawlinson & Hunter
Best Independent Trust or Fiduciary Company
Trident Trust
Best Institutional Trust or Fiduciary Company
Butterfield Trust (Singapore)
Best Estate Planning Team
Baker & Mckenzie Wong & Leow
Private Client Categories (Greater China)
Best Legal Team
Stephenson Harwood
Best Independent Trust or Fiduciary Company
Intertrust Hong Kong
Best Institutional Trust or Fiduciary Company
BMO Private bank
Best Estate Planning Team
Withers Khattarwong
Best Management Consultancy
LCA Solutions
Wealth Management Technology Categories (Pan Asia)
Best Front Office Solution
Finantix
Best Transaction Processing Solution
Avaloq
Best Portfolio Management Solution
SS&C Advent
Best Client Communications Solution
SS&C Technologies
Best Client Reporting Solution
FactSet
Best CRM Solution
Wealth Dynamix
Best Outsourcing Solution
Avaloq
Best Data Provider
Refinitiv