Compliance
China Lures Foreign Capital, Scraps Quota Controls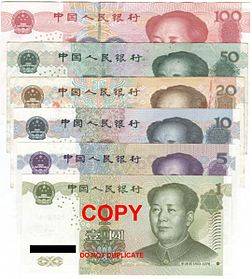 China has been loosening capital controls for some time, and pushing to make its renminbi currency more of a global reserve currency. In today's fraught geopolitical and economic climate, the move can also be seen as a way of encouraging worldwide investment capital into the country.
Chinese authorities late last week scrapped investment quotas on qualified foreign institutions, a move seen as encouraging overseas capital to come into the country at a time when the Asian country has been hammered by the COVID-19 pandemic.
The restrictions were removed by People's Bank of China and the State Administration of Foreign Exchange, a joint statement from the organisations said.
Qualified Investors no longer need to apply for any investment quota from the State Administration of Foreign Exchange, aka SAFE. Qualified investors may choose currencies and the timing of inward remittance on their own decisions, the statement said.
The bodies have also streamlined how qualified investors can repatriate investment income, replacing the special audit report on investment returns issued by a Chinese certified public accountant and tax clearance or tax filing certificates with tax commitment letters signed by qualified investors.
In another change, limits on the number of custodians are scrapped. A single qualified investor may choose multiple domestic custodians, and appoint one custodian as the main custodian.