New Office
Charles Schwab Launches Singapore Office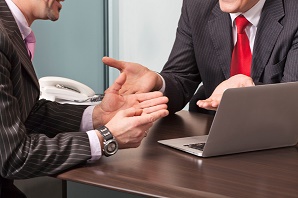 The new office is part of a plan, which aims to improve investor access to the US markets.
Financial services firm Charles Schwab has launched a Singapore office to expand its number of clients in the region.

The launch follows a system integration and accounts migration in Singapore from optionsXpress, a derivatives trading platform Charles Schwab acquired in 2011, the firm said in a statement yesterday.

The new office aims to improve investor access to the US markets which have been hindered by high transaction fees as well as the perception of distance and unfamiliarity, the firm said.

Charles Schwab now has offices in Hong Kong, Australia, and Singapore within the Asia-Pacific region. The firm has been set up in the region for 20 years, which is when the Hong Kong branch was first opened. It has been looking to expand in the region, and only recently opened the Australia branch.

According to various media publications in 2015, Charles Schwab was keen on opening a branch in China, but this plan has not been carried out.

"We are very excited to officially launch the Charles Schwab brand in one of the key financial hubs in Asia, and Charles Schwab is a trusted and reliable financial organisation with more than 40 years of experience in championing investors - providing industry-leading service, proprietary tools for investment and investment education in one comprehensive platform," said Greg Baker, managing director at Charles Schwab Singapore.
"Singapore investors are sophisticated but are often underexposed to the US market due to high transaction fees. The US is the largest, most liquid market in the world, and it gives you access to the some of the largest global companies across every industry sector. But, too often we find that investors do not sufficiently diversify their investments and their exposure to international markets is predominantly through foreign exchange, when there is an opportunity to maximize their investment return by exploring other vehicles such as options, stocks and ETFs," Baker said.

One of the big hitters in financial services, Charles Schwab has more than 10.6 million brokerage accounts and $3.18 trillion in client assets globally, as of 30 September 2017.