Asian Bank Warns Over Fake Website
Tom Burroughes, Group Editor , 24 November 2015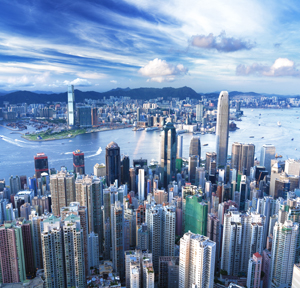 Yet another Asian bank has warned about a fake website amid continued concerns about cybercrime around the world.
Bank of China (Hong Kong) has warned clients and the wider public about a fake website, adding to the list of banks warning about scams designed to acquire private financial details.
The bank said the website address www.bankofchinagroup.com automatically redirects users to BOCHK web page (www.bochk.com) without its authorisation.
"BOCHK declares that we have no connection with this website address (www.bankofchinagroup.com) and remind all the public and customers not to use the subject website address to access to our internet banking services," it said in a statement. The matter has been reported to the Hong Kong Monetary Authority and the Hong Kong Police Force.
The alert comes at a time of heightened concerns about cybercrime and hacking attacks on business websites, such as those of banks. In early October, for example, it was estimated that cyber attacks around the world cost businesses at least $315 billion over the 12 months to the end of May this year, with financial firms such as banks most fearful of threats. That finding came from a survey by Grant Thornton of 2,500 company chiefs in 35 countries.
Bank of East Asia, HSBC, Citibank (Hong Kong) and China CITIC Bank International have been some of the Asia-based banks to warn of fake website addresses.
Firms operating in the wealth management space, such as JP Morgan, have been among businesses hit by hackers. Banks feel particularly vulnerable: a survey by PricewaterhouseCoopers in July 2013 said 39 per cent of financial services companies that suffered from economic crime last year said they had been hit by cybercrime, compared to 17 per cent in other industries (source: Reuters).
According to Bank of America Merrill Lynch, the global cost of cybercrime could be as much as $3 trillion, when measured for all sectors.