Client Affairs
BEST OF 2012: Why HNW Asians Should Take A Second Look At Public Schools - Guest Comment
Many Asian HNW individuals believe a better-endowed private school is the best springboard to their children's careers. Many do not realize that some of the highest ranked universities are public, says Jason Ma, founder of ThreeEQ.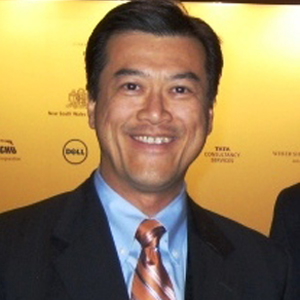 Editor's note: To coincide with the summer holiday season, this publication is republishing those articles that garnered particularly high attention and commentary from readers. The item was originally published on 26 January.

Wealthy Asians are overly focussed on the brand of the elite private Universities without realising how highly public schools can rank, Jason Ma, founder of ThreeEQ, tells WealthBriefingAsia exclusively. Ma is an international education industry counsellor and speaker and is the FORBES contributor on mentoring young leaders.
My previous comment provided guidance on what it takes to get admitted to Stanford, an elite private university. Here, I'd like to outline why University of California, Berkeley (UC Berkeley or "Cal"), Stanford University's archrival across the San Francisco Bay, is worth a look.
Top universities in Asia, such as Tsinghua University and Peking University in China, University of Hong Kong, National University of Singapore, and National Taiwan University, are all public schools. A number of industry and government leaders and entrepreneurs went there, and a pride factor exists in their public school status.
However, many Asian high net worth individuals believe a better-endowed private school in the US like Stanford or Princeton is the best springboard to their children's careers. Brands are very important in Asia, particularly China, and a university has a brand like any other. But rankings are also held in equal importance.
In Asia, the perception of a public school like Berkeley is mixed – many do not realize that out of about 9,000 universities and colleges worldwide, UC Berkeley has consistently been rated as the number one public university worldwide by the US News & World Report's Best Colleges rankings and by the Washington Post. The Academic Ranking of World Universities 2011 has also ranked Berkeley again as the world's top public university.
According to ARWU 2011, in terms of fields, Berkeley is ranked third in engineering/technology and computer, second in natural sciences and mathematics, second in chemistry, third in computer science and fourth in economics/business.
The latest US News & World Report shows that Berkeley is ranked third in undergraduate business program (right behind University of Pennsylvania's Wharton School at first and MIT's Sloan School at second), third in engineering (right by MIT in first place and Stanford in second), and fourth in arts and humanities.
Another subtle difference between Asians and their American counterparts is that unlike some in the US, most Asian parents respect and look up to most educators and teachers. UC Berkeley professors are top quality teachers and rarely jump ship for more money.
Indeed, employers consistently flock to Berkeley to recruit its students, and Berkeley continues to churn out the highest number of undergraduates who pursue graduate programs. One of the primary benefits of attending a top US university is the high calibre of the student body. Equally driven, bright, and creative, students can enhance their overall skills through cross-learning and socialising.
A record 52,966 students applied for freshmen admission to Berkeley in the 2010-11 season, with an overall admit rate of 25 per cent. Business and engineering are the top ranked of the range of undergraduate and graduate programs and their admit rates are substantially lower. UC Berkeley College of Engineering's average weighted GPA of the admitted freshmen is a supremely demanding 4.46.
Expect competitive intensity in admissions to rise for in-state Californians at UC Berkeley, and increasing enrollments from out-of-state and international students. Though Berkeley is a public university, the State of California's funding to the school's annual budget of $1.9 billion has diminished in recent years to only 12 per cent.
International students will need approximately $54,500 to cover expenses for one year at UC Berkeley. This number is not far off from the typical range of $55,000 to $60,000 per year at top private schools, including the Ivies, Stanford, MIT, Caltech, UChicago, and Northwestern. Tuition and fees at Cal are about $37,400 and living expenses are approximately $17,100.
Having guided many students that have been admitted to Cal, I have observed that Berkeley evaluates applicants for admission holistically like the Ivies, Stanford, MIT, and other top private schools, but usually without a requirement for teacher recommendation letters and counselor reports. Like Stanford, the UC application's essays are one of the major factors in admission decision making by Cal. For any applicant, these two essays must indeed be personal, genuine, and profound.
It is the high-quality activities part that is often lacking in so many very book-smart Asian students. It is wise for students and their parents to learn how to most effectively seek help from wise and pragmatic mentors in the know.
In sum, if college applicants want to gain admission to UC Berkeley, they need to plan and execute a high school career path that will result in a distinguished combination of academic performance, quality of non-schoolwork activities, and genuine values, attitudes, and goals.