Strategy
How To Hook China's Billionaires (And It's Not Through Portfolio Management)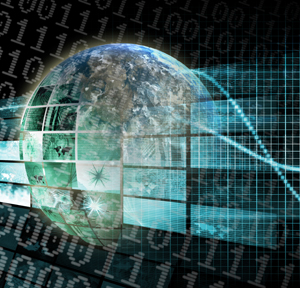 China may be home to the fastest growing pool of billionaires on the planet but it is relatively impoverished with regard to "tier-one" universities, presenting an unexpected opportunity for wealth managers, say industry experts.
Global private bankers vying for a slice of Chinese wealth have been less successful than they might have hoped. In spite of heavy investment in staff, research and marketing over the last decade, China's high net worth individuals show little interest in signing up for portfolio management. There are around 11,500 UHNW individuals in mainland China with a total asset pool of at least $1.6 trillion, according to Singapore-based intelligence provider Wealth-X. Currently only between two and five per cent of Chinese money is being managed by global wealth players, according to accountant PriceWaterhouseCoopers, and small wonder.
The country's entrepreneurs and business owners, who make up a large chunk of Chinese wealth, are currently more interested in reinvesting in their own firms. This is securing double-digit returns for many. A private banker proffering a five per cent return with a two or three per cent management fee may get short shrift.
"Private bankers coming to China offering the same model of client relationship management used in the West will likely walk away empty handed," said Stephen Farrer, the Hong Kong director of Wealth-X.
Light returns in the region are eroding margins – they are thinner in Asia than anywhere else according to UK-based wealth consultant Scorpio Partnership. This is partly down to a lack of trust: Asia's wealth management industry is relatively young compared with that in the West.
"As China leads the expansion of UHNW [individuals] in Asia Pacific, professionals who deal with this client segment find it increasingly difficult to connect and build trust with the ultra-wealthy. To overcome this, they need to identify ways to engage with ultra affluent Asians on a personal level,'' said Farrer.
"Wealthy Asians have different priorities to Western UHNW individuals, and a one-size-fits-all approach will not succeed. Rather than signing up to a portfolio manager, what we often see is UHNW individuals asking a range of managers for one-off advice. This is not where the big fees are made," Farrer added.
So perhaps it is time for a different, serviced-based approach.
A new angle
The way to hook China's richest individuals, says Farrer, is to offer them something they lack. One need stands out above the rest currently - advice on how to attain a tier one education for their offspring and future heirs.
At this early stage in the average Chinese SME's lifespan, wealth preservation is not necessarily a priority, points out Farrer, as many are still in wealth creation mode. However, helping their future successors attain a good education with a view to eventually inheriting and growing their business, is crucial, said Farrer. If a private bank can make an invaluable connection advising on schools, it could be a way of earning the family's trust. Schooling ones children at a top school also holds a certain cachet.
"This is new money now wanting to enjoy the lifestyle of old money: fine wine, collectable art, luxury yachts, private jets, trophy homes, and the finest in education for their children," he said.
Chinese parents of the "Tiger Mom" genre are eager to get their kids into an elite school – a recent survey from Barclays Wealth showed that their children's education is the top priority for wealthy Asia-Pacific based individuals.
Currently no private banks offer in-house advice on how to get into Ivy League universities like Boston, Harvard, Stanford or the UK's Oxford and Cambridge, although they are beginning to examine options, said Farrer. Wealth-X said it has seven out of the world's top ten private banks on its books seeking advice about catering to this sort of request.
Outsourcing advice
Mindful of the opportunity, some firms are looking at tie-ups with concierge companies. UK-headquartered concierge Quintessentially is launching a Hong Kong-based education facility in January 2012 to give its clients advice on how to access the top universities, following high volumes of demand. Oliver Joyce, director of new business at Quintessentially, said he has seen a surge in requests for getting kids into the right schools and right universities. He said the process is lengthy but "increasingly parents are attaining the places they want for their children with our assistance."
"We initially hold telephone consultations with both parents and children and draw up a shortlist of schools and universities for them to look through. The next stage is usually the family visiting the UK or US to tour the schools and universities. The key is introducing the family to the right members of staff. Some children may need extra tuition before taking entrance examinations which we conduct anywhere in the world, dependent on the needs of the family," he said.
Quintessentially has a number of partnerships with top private banks and is currently exploring new ones, but declined to give names.
Not just about grades
Others are turning to individuals to offer client seminars and lectures hosted by the bank. Jason Ma is the founder of Silicon Valley-headquartered ThreeEQ, a company which helps maximize students' chances for admission to top universities. Ma personally guides students on the complex and demanding US university or graduate school planning, preparation, applications and admissions process. He has also been approached by a number of global wealth managers to give talks to their clients.
Ma said that what many parents in the East do not understand is that getting into a top tier university is not just about getting the right grades. Although a student may be academically sound, they may lack the all-rounder experience of a Western student.
"The problem is that from the perspective of an elite school, book-smart high achievers with lots of extracurricular activities are a dime a dozen. Stanford and the Ivies, unfortunately, can only accept a tiny fraction of their highly qualified applicants. I have uncomfortably seen some of the truly amazing kids - valedictorians with a perfect 2400 on the SAT, a 4.0 unweighted GPA with strong curriculum rigor, lots of extracurricular activities, and honors and awards - get flatly rejected by Stanford or a top Ivy," he added.
So, what does it take to get a chance at admission? "Emotional, social and leadership intelligence - my definition of EQ, as well as IQ, proven through the quality of the trend of their non-academic activities and accomplishments, very strong personal statements and self-reflective writings in general, letters of recommendations, counsellor reports, a good interview technique and fierce ambition," said Ma, are key to a running chance at admission. These sort of attributes are not always taught at Asian schools.
Ma says most Chinese parents want their children to apply for Ivy League institutions like Harvard, Princeton, Yale, Columbia, UPenn, Brown, Cornell, and Dartmouth, Stanford, MIT, Caltech, University of Chicago, Northwestern, Johns Hopkins, UC Berkeley, UCLA, and other top-ranked universities and liberal arts colleges like Williams and Pomona.
Education a tool for succession
That education has always been a priority for Asian families is undisputed. A report from Barclays Wealth entitled 'Transfer of Trust: Wealth and Succession In A Changing World' showed that HNW individuals across Asia-Pacific, particularly in Singapore, place the highest importance on being able to provide for future generations' education. Some 98 per cent of those surveyed said education was a top priority for them.
"Education as always been seen as a major factor in helping the next generation make informed decisions for the future," said Thelma Kwan, head of wealth advisory at the UK wealth manager.
"Wealth is not the only thing that parents can pass on to their children. Sharing insight into what the future holds, imparting advice on what it takes to be successful, and the skills needed to equip younger generations to achieve their goals in life are also important to parents. Respondents are aware of the growing influence of China and the globalisation of industry and are keen for the next generation to capitalise on this to give them the best chance in life," she added.
Home-grown schooling
While China is currently focused on sending its kids away to be educated, it may not be long before an Eastern answer to an elite education is created. Advice on Western education could soon become redundant, as schools pop up on China's doorstep. British public school Harrow has recently opened in Beijing and Bangkok, and is planning a Hong Kong opening next year. Rival Marlborough is due to open in Malaysia next year.
The University of Macau is in the process of bolting on a MOP 9.8 billion ($1.2 billion) super-campus, which it hopes will rival the Ivy Leagues. The Hengqin Island project includes the construction of an undersea tunnel. The new campus, expected to open in 2017, will be 20 times larger than University's current one in Macau, with a capacity of at least 10,000 students.
The Hengqin campus will include faculties for arts, social sciences, business and administration, law, education, and life science and health, as well as two new international laboratories, for science and technology and for Chinese medical studies. The 1.9 square kilometre campus aims to be "people-oriented" and environmentally friendly, said the Macau government in a statement.
Will there come a day when a Macau University education will be just as highly-regarded as a degree from Oxford?
"It will take a couple of generations, but I would not be surprised," said Ma. "To attract the right professors they will need a critical mass of talented students and vice versa, but if anyone can do it, China and India can."