New Office
Credit Suisse Closes Taiwan Bank Branch, Shelves Private Bank Plans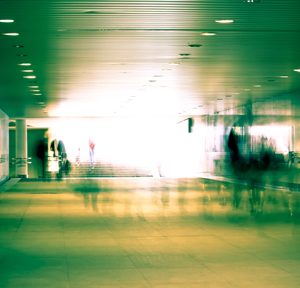 Credit Suisse is closing its Taiwan bank branch and has shuttered plans for a Taiwanese private banking facility amid a large-scale cost cutting drive at Switzerland's number two bank.
Credit Suisse is closing its Taiwan bank
branch and axing plans for a Taiwanese private banking facility amid a challenging economic environment and a large-scale cost-cutting drive.
Switzerland's number two bank informed the Taiwan Banking Bureau on Tuesday of its intention to close the branch, citing subdued economic growth, a low interest rate environment and greater bank capital requirements as reasons for shutting down.
"Credit Suisse is working with the local regulators to ensure minimal disruption to its business activities in the Taipei Bank Branch and to its clients, as well as making appropriate arrangements for impacted staff," said the bank in a statement.
The Taipei-based bank branch is a small business comprising foreign exchange, bond trading and deposit taking facility of about 20 people, a source close to the situation said. Media reports say that the 20
employees have been made redundant, including some that were
taken on to launch the private banking desk.
Credit Suisse will retain its presence on the island in equities sales, trading and research, as well as investment banking and corporate advisory. The bank is currently the number one foreign stockbroker in Taiwan, said the source, and has had a presence in the region since 1988.
The bank said it is "fully committed" to developing equity research, sales, sales trading and execution, master agent business, corporate advisory services as they are well-established businesses.
Credit Suisse has a strong track record in Asia-Pacific private banking. Asia-Pacific is one of the fastest-growing of Credit Suisse's international wealth management businesses, with double digit growth in net new assets per annum over the last three years. Since 2008, cumulative new money inflows has amounted to more than SFr 41.6 billion ($45.2 billion) in Asia, contributing to more than a quarter of the bank's global net new assets.
However an uncertain economic environment is hitting banks' margins across the board. Many arestruggling with cost reduction in the face of a difficult operating environment and more stringent capital ratio rules enforced by Basle III this year.
In October Credit Suisse said that it is working to reorganise its securities unit and reduce risk-weighted assets after posting its first quarterly loss since 2008. Credit Suisse announced
plans to cut 1,500 staff globally - in
addition to the 2,000 it had already decided to lay off. This equates to slashing 7 per cent of its global workforce which numbers around 50,700 people, in a bid to save SFr2 billion ($2.2 billion) by 2013.
Taiwan has been one of the stronger East Asia economies of recent years and some banks continue to develop businesses. In October, Citibank Taiwan opened a new branch at the Hsin Chuang area of New
Taiwan, the most populous city in the country. The launch coincides with a new Citigold Wealth Management proposition
designed for the emerging affluent market, or those with a net worth of
between $10,000 and $100,000. The opening follows the June 2011 launch
of the Citigold Private Client Service.