Art
UBS Brings Back Singapore's ART SG For Second Edition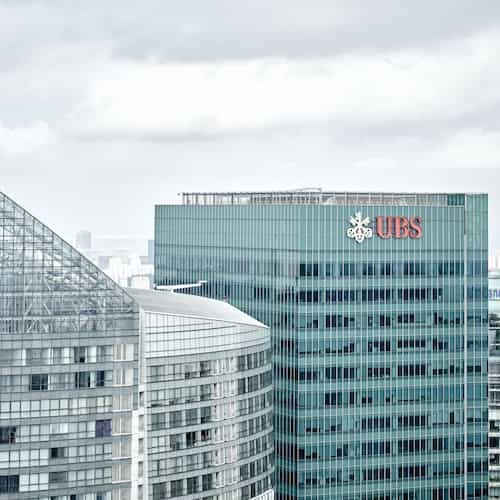 The art world can be a barometer of the confidence and attitudes of high net worth clients, which is a reason why private banks like to engage in the sector. Art is also a "passion" investment and a way for wealth managers to make connections with clients .
UBS announced yesterday that it is presenting the forthcoming second edition of ART SG, a programme that brings together collectors, artists, galleries, institutions, and curators from Singapore, Southeast Asia and around the world. The bank's involvement highlights how financial organisations can use art as a means of building brands and extending relationships with new and existing clients.
The fair runs from 19 to 21 January next year.
The fair involves a line-up of more than 100 international and regional galleries alongside a curated programme of conversations, large-scale installations, film presentations, and events that collaborate with Singapore's visual arts museums, private foundations, and gallery districts.
The world of in-person auctions and art viewings has been recovering since the pandemic.
"In our latest global survey of HNW collectors, 91 per cent of Singapore art collectors surveyed were planning to continue attending art-related exhibitions in 2024. A vast majority of collectors (71 per cent) from Singapore are optimistic about the global art market over the next six months," Jin Yee Young, co-head UBS Global Wealth Management Asia-Pacific and country head for UBS Singapore, said. "UBS believes contemporary art has the power to inspire people to reimagine a better future. The partnership between UBS and ART SG creates an impactful platform for people to connect through art, share ideas, and bring opportunities to life."
The Swiss bank said its own corporate collections of contemporary art is one of the most "important in the world," consisting of over 30,000 works, most of which are displayed throughout its global collection of offices, including Singapore. The UBS Art Collection will present artworks by leading Indonesian artist Eko Nugroho at the fair.
UBS continues to highlight the work it does in the world of art. As reported, at the start of November, a report by UBS and Art Basel said that more people bought art in person during the first half of this year than a year ago, suggesting that the willingness to mingle with others has recovered from the pandemic period. The study, which looks at the spending habits of high net worth individuals, said collector spending remained "strong" in the first half of 2023, suggesting that 2023 will produce a gain from the levels of 2022.