M and A
Citi Continues Retail Banking Sell-Off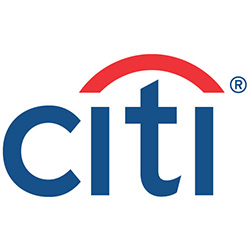 The New York-based group has embarked on the sale of 14 retail banking operations around the world, as the firm pivots to higher margin areas such as wealth management.
Citi has just completed the sale of its Indonesia consumer banking business to United Overseas Bank Indonesia (UOB), a Singapore-headquartered group. This marks the ninth sale as part of Citi's strategy refresh and the final full consumer divestiture for Asia.
The sale includes retail banking, credit card, and unsecured lending businesses, as well as the transfer of employees, the US firm said in a statement.
Citi and UOB first announced the transaction in January 2022 as part of a broader sales agreement covering consumer banking across Malaysia, Thailand, Vietnam and Indonesia. This transaction is expected to result in a modest regulatory capital benefit to Citi. In total, the sale of these four consumer businesses to UOB has resulted in a regulatory capital benefit of approximately $1.1 billion.
The sale excludes the bank's institutional businesses, and Citi said it remains focused on serving institutional clients in Indonesia locally, regionally and globally.
Since announcing its intention to exit consumer banking across 14 markets in Asia, Europe, the Middle East and Mexico as part of its refresh, Citi has now closed sales in nine of those markets including Australia, Bahrain, India, Malaysia, the Philippines, Taiwan, Thailand and Vietnam, in addition to Indonesia.
The previously-announced wind-downs of Citi's consumer businesses in China and Korea and overall presence in Russia are in progress, the firm added. Citi also announced that it will pursue an IPO of its consumer, small business and middle market banking operations in Mexico, and that it has restarted the exit process for the consumer banking business in Poland.
"Completing our final divestiture of a full consumer franchise in Asia marks a significant milestone in simplifying the firm," Titi Cole, Citi's head of legacy franchises, said.
"Citi is proud to have a long history in Indonesia, and we are intently focused on growing Citi's institutional businesses in Indonesia, serving clients in the market, regionally and globally through our network to support cross-border needs," Batara Sianturi, Citi country officer for Indonesia, added.
Citi does business in nearly 160 countries and jurisdictions, providing corporations, governments, investors, institutions and individuals with a broad range of financial products and services. See more about the firm here.