Strategy
Navigating Success: The Pivotal Role Of Private Banking Headhunters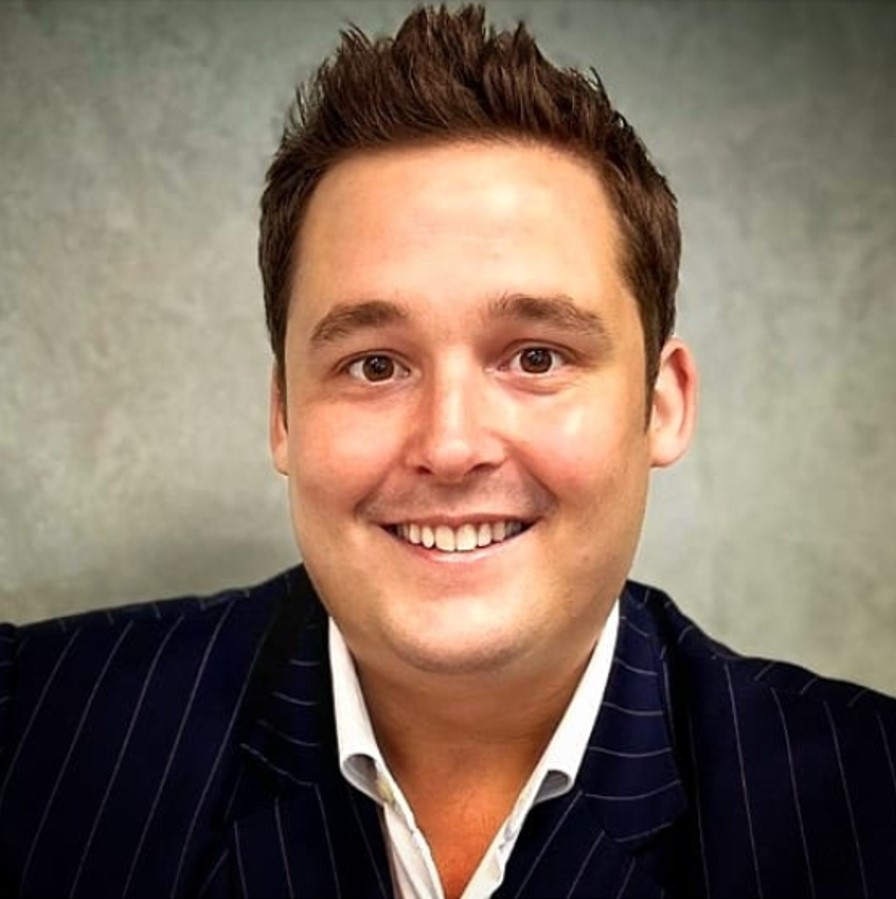 One of the most prominent headhunter figures in Asia-Pacific takes to our pages to write about the traits and characteristics that make for world-class executive search. 
The following guest article comes from Danny Jones. Danny is founding partner at Huddleston Jones, the executive search firm. This publication has enjoyed conversations with him over many years, and he brings considerable insight to the business of sourcing talent for the wealth management industry around the world. He is based in Singapore.
As readers know, wealth management is, to use a cliché, a "people business", and lives and dies according to talent. Finding, nurturing and looking after ambitious, hard working and smart people is a non-negotiable requirement for firms seeking to acquire and retain clients. Banks and other firms may change their recruitment strategies over time, and compliance and regulatory issues add to the complexities involved.
The editors are delighted to also add Danny to its editorial board, and look forward to gaining more insights in the years ahead. The usual disclaimers apply to guest writers' comments. Please jump into the conversation, and email tom.burroughes@wealthbriefing.com
A candidate recently asked me, "What makes a 'good' private banking headhunter?" It's a fantastic question, as I believe there are so many misunderstandings surrounding the value of headhunters and what ultimately defines a search professional as "good" at what they do.
Personally, I like to believe we serve as the architects behind the scenes, orchestrating the perfect synergy between exceptional candidates and wealth managers that seek expertise in conjunction with their platform delivery, corporate culture and growth objectives. I would like to outline some of the unique attributes that make a "GOOD HEADHUNTER" invaluable in today's financial recruitment landscape and raise awareness to what you should assess when entrusting your career with a search professional.
Here are 10 Top Tips to consider, when entrusting a headhunter with your career:
Any good search specialist should possess a "a deep understanding of the private banking market." A distinguishing trait of a proficient private banking headhunter is their profound knowledge of private banking market and understanding what is fundamental to hiring managers. They are well-versed in market trends, regulatory dynamics, and possess an acute awareness of the precise skills and qualifications required for different roles within private banking. This expertise enables them to act as expert matchmakers, aligning candidates' financial acumen with the nuanced demands of this specialised sector.
Always ensure that your consultant has a natural "Networking Prowess." Building and nurturing extensive networks is a foundational skill for private banking headhunters. Their ability to forge robust relationships with potential candidates and hiring managers within the financial industry is second to none. These networks serve as treasure troves of talent, allowing headhunters to tap into a vast pool of potential candidates who might remain hidden from traditional hiring channels. Private banks favour headhunters with deeper network connections, and they can be quickly told apart from those that lack in this area.
One of my personal strengths would be "The Art of Effective Communication." In the realm of wealth management recruitment, effective communication is paramount, and private banking headhunters "should" excel in this domain. A headhunter needs to convey information clearly and persuasively, both in writing and verbally. Equally crucial is their active listening ability, which ensures that they comprehend the nuanced needs and preferences of both their clients (private banks) and candidates.
Probably the one most headhunters in Asia lack most, the "Mastery in Research." Successful private banking headhunters need to possess unparalleled research skills.
They meticulously assess candidates' financial backgrounds, investment experiences, and suitability for specific private banking roles. Armed with a plethora of tools and platforms, headhunters dive deep into candidate profiles to identify the perfect fit for the intricate world of wealth management. However, many so-called headhunters simply lack this essential skillset!
We must all take a "Client-Centric Approach." Probably a hallmark of a skilled private banking headhunter would be their unwavering commitment to understanding their client's business inside and out. This includes grasping the institution's unique culture, values, and the specific requirements of the private banking positions they're seeking to fill. This profound understanding ensures that the candidates they recommend are not only highly qualified but also align seamlessly with the institution's wealth management ethos.
Something you unfortunately cannot teach; you either exude "Negotiation Expertise" or you don't. Private banking headhunters by nature of the role must be renowned for their negotiation prowess. A skilled mediator is an essential attribute when bridging private banking benchmarks and rising candidates' expectations, ensuring that employment terms are mutually beneficial. This expertise fosters harmonious and successful hiring processes within the intricate private banking landscape.
Not obvious to everyone, however "Problem-Solving Skills" are an essential skillset in closing deals. Recruitment in private banking can be fraught with unique challenges, including stringent regulatory requirements, cost demands and specific client nuances surrounding key performance indicators and expectations. A seasoned private banking headhunter is a master problem solver, equipped to navigate these complexities with creativity and resourcefulness, ensuring successful outcomes in this highly specialised sector.
Maybe the single most important factor to consider when appointing a headhunter is "Ethical Conduct." Upholding ethical standards and confidentiality is non-negotiable for private banking headhunters. They always act in the best interests of both financial institutions and candidates, maintaining the trust and integrity of the private banking recruitment process.
What makes the difference between a recruiter and a headhunter is the "Adaptability to Change, Persistence and Resilience." In the rapidly evolving landscape of financial markets, adaptability is key. Private banking headhunters are quick to adjust to shifting market conditions, evolving regulations, and emerging trends within wealth management. Their ability to stay at the forefront of industry changes ensures their continued success. Recruitment within private banking can be challenging, with competitive talent pools and exacting client requirements. However, private banking headhunters should be known for their unwavering persistence and resilience. They persevere in the face of difficulties, always striving to achieve their objectives in this high-stakes financial arena.
Finally, make sure that your headhunter shares the same "Results-Oriented Mindset" you do. Ultimately, the success of a private banking headhunter is measured by their ability to place the right candidates in the right private banking roles. They are inherently results-oriented, laser-focused on delivering successful placements that benefit both financial institutions and candidates alike. To stay at the top of their game, private banking headhunters are committed to learning and professional development. They continuously update their knowledge of financial markets, regulations, and best practices, ensuring that they remain experts in the field of private banking recruitment.
In conclusion, private banking headhunters are the linchpins of the modern financial recruitment process. Their unique skills and qualifications make them indispensable in identifying, attracting, and placing top front office talent within wealth management institutions. Both private banks and candidates benefit immensely from their expertise, making private banking headhunters invaluable players in the dynamic and ever-evolving world of private banking recruitment.
About the author
As a founding partner at Huddleston Jones, Danny leads its retained search practice, specialising in private wealth management across Asia-Pacific and the Middle East. Prior to his executive search career, he gained extensive experience working for an International Wealth Manager in Dubai, Tokyo, and Johannesburg. Since 2008, he has successfully led 'front office' search firms in Hong Kong and Singapore, recognised as a top executive search specialist in private banking and wealth management. With deep market knowledge, Danny has built a global network. He emphasises comprehensive market research and candidate intelligence, aiming for excellence in client service. Danny also served in the Royal Air Force and holds a Bachelor's degree with First Degree Honours in Business Management.