White Papers
Winning Women In MENA: How Wealth Managers Can Help Further Female Empowerment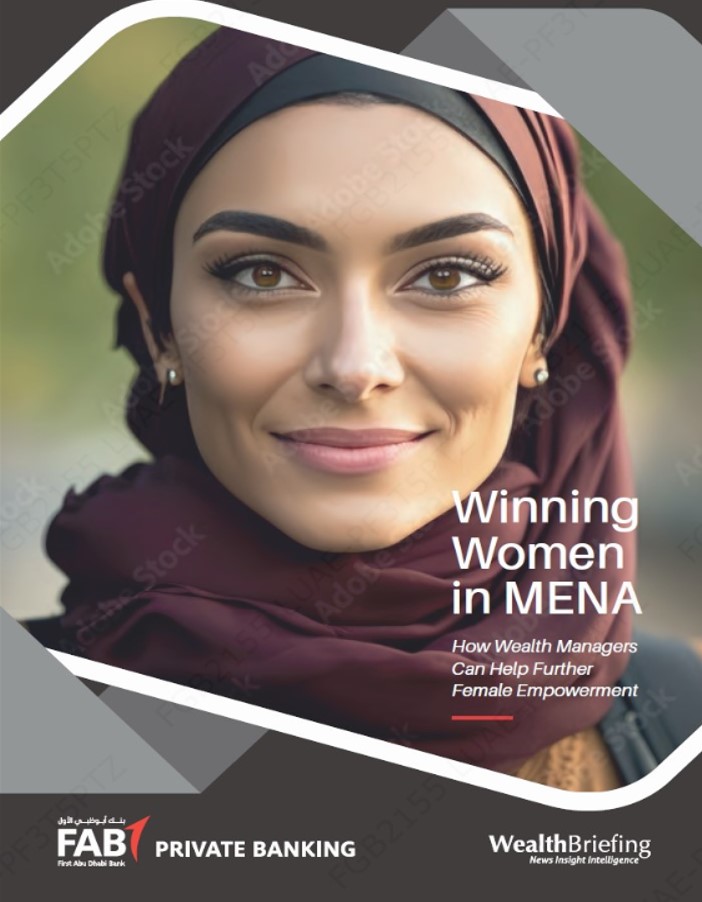 A new report from this news service, in partnership with First Abu Dhabi bank, explores what HNW women in the region want from advisors, and why it is also important for firms to understand and serve these clients better.
There is still an urgent need for the wealth management industry to attract more women as advisors to serve a rising number of female clients, and ensure that they rise to leadership roles in what remains a largely male-dominated industry.
And with this in mind, this news service is delighted to announce the launch of Winning Women in MENA: How Wealth Managers Can Help Further Female Empowerment. (Click here to register for a copy.)
Produced in conjunction with First Abu Dhabi Bank (FAB), the report examines the challenges, solutions, and arguments on the best ways to improve the position of women in the MENA region's wealth management sector, as well as ensure that this increasingly important cohort of clients and advisors have the resources they need.
The Middle East and North Africa region is going through significant change, and jurisdictions in the Gulf region, for example, know that they must harness all talent to stay ahead when more traditional sources of wealth, such as oil, begin to change. And the report has examples of success – a crucial case of "show, don't tell" in action. Female entrepreneurs in the region are becoming more prominent; HNW women wield more market muscle, and their estate planning and related needs are also gaining more attention.
The document also highlights the progress being made so far, and in ways that highlight how the region's culture is no barrier to female advancement and progress if approached in thoughtful ways. There are plenty of actionable insights and ideas in this report that we hope readers in the private client, banking and wider wealth industry find useful.
The WealthBriefing family of newswires is pleased to have been able to work with a partner such as FAB on this research, and our thanks to the bank for its support.