Technology
How AI Can Raise Wealth Management Game In The Gulf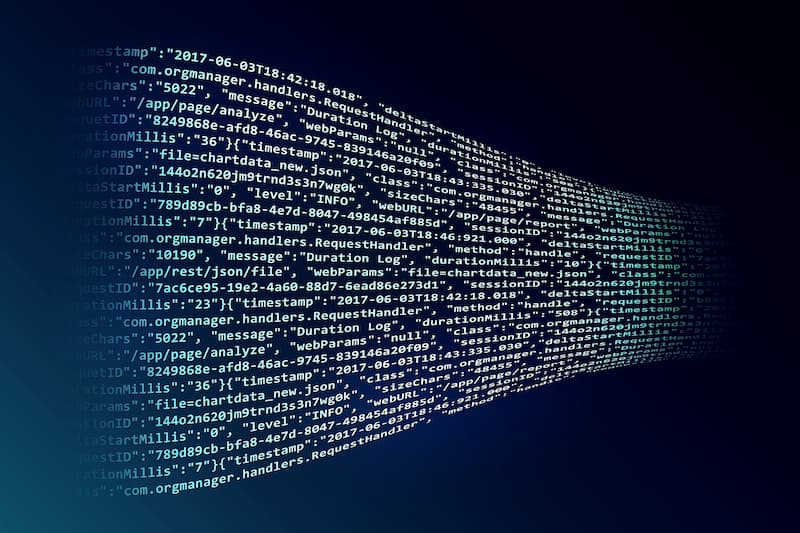 With artificial intelligence technology gathering headlines and stirring controversy – and excitement – we examine how it could affect private banking and wealth management in the Middle East.
This article from WealthBriefing is published in conjunction with Emirates NBD Private Banking and is part of a series.
The recent launch of ChatGPT has ignited interest into the power of generative AI and represents a breakthrough that could lead to exponential efficiencies for both individuals and industry. AI's potential is being explored in every industry, leading to transformative solutions and possibilities. Whether it is the use of machine learning to crunch data and identify patterns or develop "chat" communications channels and personalise information to suit individual users, AI applications continue to grow more sophisticated.
According to a recent Goldman Sachs report, the potential of generative AI could raise global GDP by 7 per cent, which amounts to $7 trillion in GDP and a 1.5 per cent boost to productivity growth over the next 10 years.
Generative AI is already a big focus for the world's wealth management sector. It's debatable whether AI will push humans out of work or augment the capabilities of people. However, there is a shortage of skilled workers in many parts of the world, and just as other bottlenecks across the decades drove innovation, the dynamic use of AI and human activity is likely to be no different. There are a few broad areas where AI affects the financial sector, mainly across Portfolio management; Augmented Advisory and "next best action"; Tax Planning; Client on-boarding and Cyber Security.
The biggest opportunity for AI in the Middle East and Africa region is in the financial sector. Much of the technology surrounding AI is still in its early stages, and many pure-play AI companies are either startups or private companies. Global corporates and governments are continuously on the lookout for M&A opportunities. According to McKinsey research, AI has the potential to deliver real value in the GCC, as much as $150 billion, which is equivalent to 9% or more of the GCC countries' combined GDP. The UAE has given AI ministerial status.
According to a report published by PricewaterhouseCoopers (1), AI is likely to contribute about $135.2 billion (12.4 per cent) of KSA's GDP in 2030; $96 billion (13.6 per cent) in the UAE; and $45.9 billion (8.2 per cent) in Bahrain, Kuwait, Oman and Qatar. (Those figures go beyond financial services to include other sectors like retail and manufacturing, but they are certainly indicative.) As PwC put it: "The annual growth in the contribution of AI is expected to range between 20 per cent and 34% per year across the region, with the fastest growth in the UAE followed by Saudi Arabia."
Investing in AI is not a new trend: During the 2008–2018 period, the UAE invested $2.15 billion in AI (this data was cited (2) in Economics of Artificial Intelligence in the Gulf Cooperation Council Countries, Institute of Electrical and Electronics Engineers, December 2021). The KSA has invested in AI-driven tech companies through its stake in the Softbank Vision Fund (amongst other investments). Oman has created a sovereign Oman Technology Fund to attract foreign entrepreneurs.
As explained by Capgemini in a 2022 paper, The Role of AI In Wealth Management, "AI can help churn huge chunks of data instantaneously and derive meaningful, context-relevant insights. Financial Institutions can leverage this functionality to generate portfolio insights sensitive to dynamic and wider contexts." In other areas, AI can help firms arrive at bespoke recommendations for each client. Banks are developing "next best actions" (NBA) systems, which use machine learning to consider clients' life events and develop personalised investment proposals almost instantly. As far as tax planning is concerned, AI can come up with tailor-made solutions for a client, saving human labour for more higher-value work. And when it comes to on-boarding clients, AI can use technologies such as natural language processing (NLP) to sift through information about prospective clients to avoid problems. In cyber security, it can help to flag threats and develop rapid responses to them.
The deployment of AI within the banking sector will drive a revolutionary change in how banking operations function, redefining processes, and customer engagement paradigms. Within wealth management, AI will influence every aspect of from portfolio management to automated trading. Many wealth management firms are already integrating applications such as improved customer service, enhanced portfolio management and personalised investment advice. By leveraging this technology, wealth managers can offer enhanced and more cost-effective services, complementing advisors in the decision-making process. In addition, automating administrative tasks can make wealth managers more efficient, eliminating repetitive tasks such as scheduling and compliance reporting. AI can also provide predictive insights to optimise investment strategies tailored to each client's risk profile and financial goals.
Getting the AI strategy right isn't easy because predicting where the industry might be in five, let alone a decade's time is difficult. An issue that's likely to remain important in the GCC, is human culture.
Perhaps more than any other region of the world, this is one that prizes trust and the need to build relationships with families over the long term. In that context, AI cannot replace the human element, but must be seen to add to it and give people better ways to analyse data. People paying for the bespoke services of a private bank expect to be served by other people, even if technology adds to the mix. That said, the region, along with others, was affected by a move to "remote working" during the pandemic, increasing exposure to modern technology. Rising compliance oversight and client demands in a fast-growing region also puts a premium on tools that advisors use to manage client books.
It is truly an exhilarating time for technology, innovation, and human potential. AI holds the promise to revolutionise every facet of our lives, from healthcare and finance to education and climate change.
Footnotes:
1, https://www.pwc.com/m1/en/publications/potential-
impact-artificial-intelligence-middle-east.html
2, https://ieeexplore.ieee.org/stamp/stamp.jsp?arnumber=9622295