Strategy
Japanese Stock Market To Stay Strong In 2023 – SuMi TRUST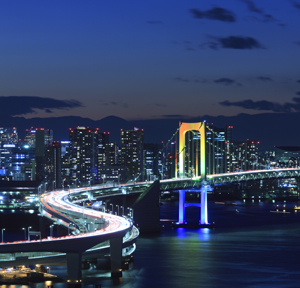 Ahead of the release of Japan's preliminary GDP figures for the second quarter of 2023 today, Hiroyuki Ueno, senior economist at SuMi TRUST, predicts moderate growth and looks at the outlook for the stock market in 2023.
Hiroyuki Ueno at SuMi TRUST expects Japan's growth to reach 4 per cent this quarter as increased capital expenditure and post-Covid recovery provide economic impetus.
Nevertheless, tailwinds of increased consumption and capital expenditure are tempered by the mixed effect of a weak yen and familiar concerns over maintaining stable inflation, Ueno said in a statement.
He expects Japanese GDP growth to pick up in the second quarter to +4.1 per cent: "Pent-up demand from the pandemic and an increase in capital investment will boost the economy. The hospitality sector is expected to remain a driver of economic growth due to the increase in inbound tourism, as the pandemic is now in the rearview mirror."
"Although the number of inbound visitors to Japan has not yet returned to pre-pandemic levels, the per capita consumption of tourists during their stay in Japan has increased, partly due to the weak yen," Ueno said.
"However, for import-reliant industries such as the manufacturing sector, a weaker yen will increase costs. The effect of boosting exports through yen depreciation is now limited, as companies have introduced structural reforms to reduce their vulnerability to a volatile currency," he added. He does not expect the depreciation of the yen to contribute to overall economic growth by boosting foreign demand, despite the positive implications it has for the hospitality industry.
"The recent Bank of Japan (BOJ) Tankan survey of business sentiment found that the outlook has improved in both the manufacturing and non-manufacturing sectors," he said. Ueno expects strong business confidence and improved economic fundamentals to lead to sustained growth over the next year.
"Inflation in Japan, whilst currently above the BOJ's 2 per cent target, is not yet 'baked-in'. It is expected to slow down to around +2.6 per cent in 2023 and +1.7 per cent in 2024. Recent price rises have been driven by cost-push inflation, as higher import prices are passed on to consumers. Prices in the service sector are a key indicator of sustainable inflation, and currently the sector faces weak upward pressure," he continued.
Ueno does not believe that the BOJ's recent yield curve control (YCC) revision is an indication of an impending major policy change. Following July's monetary policy committee meeting, Governor Ueda renewed his commitment to maintaining ultra-easy monetary policy until such time as a virtuous wage growth cycle and consistent 2 per cent inflation are achieved.
Throughout the rest of the year, Ueno expects the Japanese stock market to remain strong, with the Nikkei Stock Average hovering around the 30,000-yen level, although the risk of a global economic downturn remains. The Japanese stock market is expected to be supported by ongoing structural reforms by companies with price-to-book ratios below 1x to increase productivity, as requested by the Tokyo Stock Exchange.
In recent years, the result of corporate supply-side reforms and fiscal and monetary policy changes have encouraged investors to start smiling on Japan again. For example, Andy McCagg at Tokyo-based Nomura Asset Management believes that the Japanese market is attractive, with a lot of investment opportunities out there. See more here and in the editor's commentary here.
Sumitomo Mitsui Trust Asset Management (SuMi TRUST) is a large asset manager in Japan with $607 billion assets under management.