Company Profiles
IntellectAI Puts Itself At The Heart Of How Wealth Sector Uses AI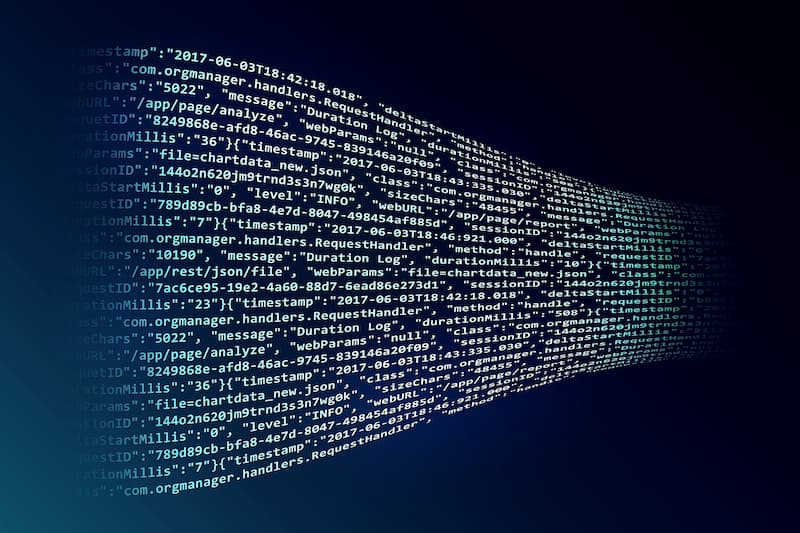 An India-based firm that uses AI to drive the solutions that different parts of the wealth management value chain use talks to this news service.
Wherever one looks, it appears that artificial intelligence (AI) embeds itself into the wealth management conversation. And the value of all this is a significantly better client service and a more profitable wealth management business.
One particular challenge is that when banks and other institutions want to improve front-end offerings, they're understandably reluctant to raid budgets unnecessarily. They'd often prefer to layer their front-end systems on top of what's already there. But they need to do this efficiently, and where necessary, at scale. That's where organisations such as IntellectAI come in. IntellectAI is part of Intellect Design Arena Ltd, an India-based global fintech leader in banking and insurance.
IntellectAI is a next generation business that was born on the cloud. It offers a suite of contemporary artificial intelligence products and data insights triangulated from thousands of sources that take a strategic approach to tackling the biggest challenges for the wealth, capital markets and insurance industries.
Wealth
IntellectAI's wealth solution uses application programming interfaces (APIs) – enabling different programmes to "talk" to one another – important for private banks, wealth managers, advisors, and broker-dealers with their array of systems that don't all come from the same stables.
"Our wealth solution is driven by eMACH.ai standards (the acronym stands for events, Microservices, API, Cloud, Headless and driven by Artificial Intelligence). We have very specifically embedded AI into the operational processes," Banesh Prabhu, chief executive officer, IntellectAI, told this publication.
It's getting personal
"The future is one with a far more personalised, contextual, and relevant wealth management offering, that supports a rising culture of AI innovation," Banesh said.
"The RMs and advisors remain incredibly important especially for the upper tiers of private clients. The offering must be seamless in terms of remote or physical connectivity, and comprehensive in terms of an astute mix of advisory and transactional services. The RMs therefore need both the technical and interpersonal skills to advance their client relationships. Personalised wealth management is here to stay," he continued.
IntellectAI's wealth platform uses intelligent data models to improve the experience that the end-client gets from his or her relationship manager. It provides a "360-degree customer experience" with data analytics for quick insights - something Banesh thinks many RMs lack. Another way IntellectAI improves efficiency, Banesh said, is through "hyper automation" – the intelligent automation of operational processes to create a low-touch or no-touch workflow.
"We believe that over the next five to ten years, operational activities will become more streamlined. We are bringing in sophisticated AI such as intelligent document and data processing, customer churn prediction, enhanced statementing with comprehensive and insightful analytical data, and much more. We have also integrated WealthForce.AI with state-of-the-art Large Language Models (LLMs) such as ChatGPT, Llama, and PaLM. This infusion of AI will make the interactions with the platform more intuitive and responsive. With this feature, you can ask context-sensitive questions, such as 'Which of my customers may be interested in the XYZ fund that the research team identified as suitable for conservative investors?' and many more," Banesh said.
Menu offerings
There are two main offerings in the wealth segment: Wealth Qube®and WealthForce.AI. Wealth Qube® is an end to end wealth solution spanning front, mid and back office.
WealthForce.AI is the AI driven front end that makes the relationship managers' day more efficient and streamlined.
WealthForce.AI covers three pillars: Hyper-automation – eliminate operational friction and reduce the time that RMs spend on mundane work; hyper-personalisation – using data to provide information and "nudges" for clients; and superior customer experience, enabling RMs/advisors to have a rich and beneficial relationship with clients. All this is delivered keeping in mind risk and compliance standards in the markets.
The rewards
A benefit of WealthForce.AI, Banesh argues, is that it can sit on top of a firm's existing tech architecture; it does not require the client to rip out an existing stack. A benefit of this approach is that it makes it easier for banks/wealth managers to retain more clients, expand share of wallet, and other objectives.
Several Asia-based banks are using the WealthForce.AI offering, he said.
Intellect Design Arena employs about 6,000 staff, of whom about 1,400 are in the IntellectAI line of business which has a large Data Science team for building ML/DL models.
As the range of this firm's services show, the language of AI can befuddle novices. Private banks, wealth managers, family offices and others will need to get fluent, while also making sure the jargon doesn't obscure the goal: protecting clients' interests and running a profitable business. The AI revolution has arrived. IntellectAI no doubt aims to be a part of the conversation for a long time.