Family Business Insights
OPINION OF THE WEEK: Difficult Conversations In Family-Owned Businesses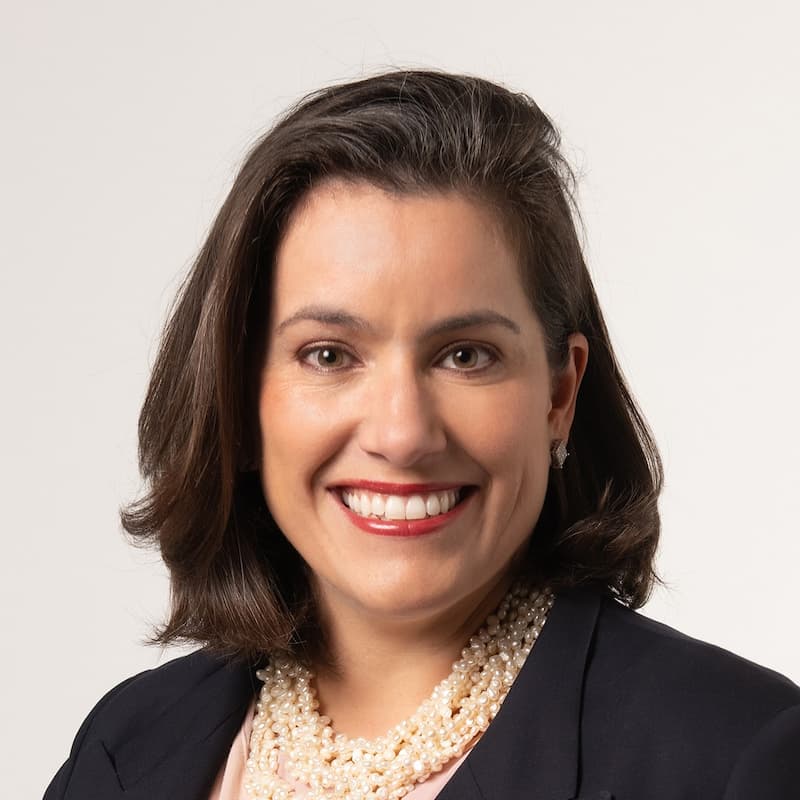 The following article, from the US, has global significance as it addresses the issues that arise in and around family-owned businesses. In Asia, Europe, North America and other regions, family-owned structures are the norm, or at least a significant minority, of businesses. We hope this commentary proves useful.
In this column, Adrienne Penta (pictured), who is executive director of the Brown Brothers Harriman Center for Women & Wealth, part of Brown Brothers Harriman, examines an important area that private advisors around the world need to grapple with: how to help families have those "difficult conversations" about family-owned firms and business transfer. While the author and the firm are in the US, the implications of this topic are global. Whether it is in Singapore, Zurich, London or Boston, these challenges exist. We are grateful for the chance to share these opinions, and invite replies. The usual editorial disclaimers apply. Email tom.burroughes@wealthbriefing.com
Difficult conversations are bound to happen in business. However, owners of family businesses have the added challenge of these discussions happening with those close to them. Despite nearly all private business owners (98 per cent) having an estate plan, many (94 per cent) have not communicated those plans to their families, according to Brown Brothers Harriman's 2023 Private Business Owner Survey. This is due to the fact that nearly half (49 per cent) say they want to be sure that the plan is right before sharing it, while 36 per cent feel unprepared to answer questions likely to come up in discussions.
While estate planning, succession, and other sensitive topics can be intimidating to approach, they are essential to an organization's long-term success. Some (30 per cent) feel as though there will never be the right time to discuss such sensitive topics. Others are unsure how to initiate such a conversation (29 per cent). The most important factor in successful wealth planning is communication among family members. With the right preparation, business owners can have these conversations effectively and successfully by keeping their values at the core, creating a culture of open communication with the next generation and other adult stakeholders in the family, and knowing their end goal.
Values as your north star
The day-to-day chaos of managing a family business can make it easy to lose sight of what's most important. However, a family's values underlie how they plan for ownership and management transitions – whether they know it or not. Values are a helpful guiding light to center yourself and bring together family members when communicating decisions about the family business and planning.
Articulating the connection between values and decision-making is how families live by their principles and continue to pass them down to the next generation. Making the connection between shared values, plans for the business, and your wealth is the key to creating a solid foundation for the future and ensuring that everyone understands the "why" behind the planning. You can help the younger generation engage in these discussions by taking the time to ask questions such as:
-- What is your first memory of the family business?
-- What planning decisions of past generations made the most impact on you?
-- What is important to you to pass on to successors?
We inherit most of our values from our parents and grandparents, so family values tend to have some level of consistency across generations, making them a common ground for stakeholders while easing some of the tensions surrounding these conversations.
Create a culture of open communication
How you are communicating major business decisions is just as important as what you are communicating. Transparency on topics as complex and emotionally charged as estate planning and business succession can be challenging, and there is always a reason to delay the conversation to a future date. However, for planning to be successful – for both your family and your business – communication is crucial.
By fostering a culture of communication and sharing information about the plan for the future with the next generation – both leaders and those who will not assume a leadership role – business owners can cultivate trust and engagement throughout the family. Open communication lessens the risk of stakeholders being blindsided by the news, which often leads to feelings of distrust.
In family businesses where information has not been shared historically, start small. Low stakes decisions and conversations are a good way to begin and pave the way to more consequential discussions. The goal is for family members not to be surprised or caught off guard by these discussions so that they will be able to engage in them with you productively. When business owners model and encourage this kind of behavior, they are also encouraging new ideas and perspectives that may not have been a part of the planning process.
Know your end goal
Family business owners should always be looking to the future, and planning ahead becomes even more important when difficult conversations are on the horizon. Preparing for these conversations is the best way to ensure their success. Knowing the purpose of the discussion and the near-term goals can help determine what information is necessary to share now and what should be saved for future conversations.
Before gathering the stakeholders, think about how your audience will receive the information you are planning to share, based on their backgrounds, perspectives, and current lifestyles, as well as their current priorities and challenges. When family members are trusted with more information and feel understood, the estate plan is more likely to be respected by the beneficiaries and successful in carrying out the family's legacy.
The road ahead
In a perfect world, family businesses would operate like any other successful businesses. However, familial relationships can make tough business decisions emotionally nuanced and complex. Heading into these conversations well prepared and understanding the perspectives of your stakeholders is the best way to set your business and your family up for long-term success. While these conversations may not be easy, starting with values and preparing for bumps in the road can ease this stress and ensure success for the family and the business.
About the author:
Adrienne Penta is the executive director of the BBH Center for Women & Wealth (CW&W). She led the creation of the CW&W, which supports women as they create and manage wealth and seeks to create a dynamic and inclusive environment where women can engage in conversations about wealth, family, and values. She also oversees Private Banking Marketing and Sales Enablement. Prior to joining the firm in 2008, Penta practiced trusts and estates at the law firm of Choate, Hall & Stewart LLP in Boston.

Penta serves on several boards, including the Home for Little Wanderers Board of Trustees, New America's Better Life Lab Advisory Council, Women's Philanthropy Institute at the Lilly School of Philanthropy Advisory Board, and the Boys and Girls Club of Boston (BGCB) Board of Trustees. She is the Vice President of the International Women's Forum of Massachusetts.
The views and opinions expressed are for informational purposes only and do not constitute investment advice and are not intended as an offer to sell, or a solicitation to buy securities, services or investment products. PB-06409-2023-05-17