Asset Management
EXCLUSIVE: Focus On Investment Opportunities In Japan – SuMi TRUST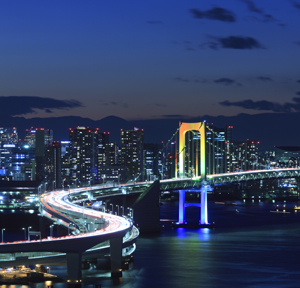 Satoshi Marui, chief portfolio manager of the Japan Small Cap strategy at SuMi TRUST, a Japanese asset manager, discusses the outlook for Japan and investment opportunities in the region.
Despite a difficult year, Satoshi Marui at SuMi Trust is positive about the outlook for the Japanese economy and outlined investment opportunities in the region.
Marui believes that he can generate alpha by focusing on companies that showcase their strength and strong management through their ability to provide solutions to what are sometimes seen as a long-term structural problems for Japan, such as an ageing population and stagnant wage growth. He invests in companies that pay above-average wages and help previously economically inactive Japanese people back into the workforce.
"Salaries are lower in Japan than in other countries and they need to be increased to attract talented people into the firm, otherwise they will leave the country, adversely impacting the economy," he told this news publication in an exclusive interview in London last week.
Poppins, for instance, a provider of childcare services has made a point of providing starting salaries for its graduates far above the market rate, while the government's plan to fight back against the declining birth rate is providing a major tailwind for Poppins.
The recent rapid development of information technology has also accelerated social and industrial changes in Japan, which should generate new business opportunities. "It's important for firms to invest more in productivity growth through IT," he said.
He invests in companies with large growth potential, in spite of the challenging environment. He believes that companies which have the capacity to increase their sales prices or wages can achieve high earnings' growth in the long-term.
Outlook
Although the Japanese small and mid-cap market could be volatile, affected by external factors such as global monetary policies, US-China trade tensions and uncertainty over the Ukraine-Russia war, he believes that the domestic-demand companies will perform better than exporters since the Japanese inflation rate and economy are relatively stable. The recovery in inbound tourism should also support the economy.
However, continuous wage growth is also key for the Japanese economy. Marui will pay attention to the base salary negotiation between employers and employees which takes place in March in Japan.
Japan small cap strategy
Marui has managed the strategy since its inception in 2005, using a bottom-up approach, to achieve good returns over the long term. Although it underperformed last year, it has performed well over the long term, outperforming the reference benchmark Russell/Nomura Small Cap Index over the period 2012 to 2021.
The top 10 holdings include Halows, a regional grocery store chain in western Japan, with 24-hour operations, which he expects to continue expanding. They also include AXXZIA, a cosmetics manufacturer that produces and retails skincare products and healthcare supplements. TKP is another top 10 holding, a provider of rental meeting and conference rooms.
SuMi TRUST is a large Japanese asset manager, with $619 billion assets under management as of December 2022.