Industry Surveys
Redefining Wealth In Family Businesses – KPMG Report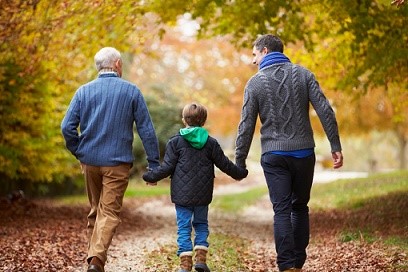 KPMG Private Enterprise has released a new report this week – Redefining wealth in business families – which looks at the diversification of family businesses financial, human and social capital.
A new report by KPMG Private Enterprise reveals that many business families are facing a new reality in terms of how they create wealth and allocate their capital. After a lifetime of having the family's wealth almost entirely bound up in their business, business families are recognizing that they need to de-risk and diversify their wealth in today's more volatile and unpredictable environment.
Consequently, families are seeking more independent wealth – especially tech savvy next-generation family members who are eager to set out on their own entrepreneurial journeys, the report states.
To prepare its report – entitled Redefining wealth in business families – KPMG Private Enterprise contacted family business leaders across the world to find out what wealth means to them, their families and companies, and how they are growing and preserving it.
"When we look back at previous generations, it could be argued that the primary focus was generally on creating wealth for wealth's sake. But current next-generation family members are changing that, and dialing up the human and social elements. It's still about creating wealth, but now more questions are being asked about, 'how can we use this wealth to improve society?' and less about 'what we can do to just keep building it'," Tom McGinness, KPMG Private Enterprise, KPMG International, and partner, KPMG in the UK, said.
With the recent economic headwinds, especially inflation and rising interest rates, financial capital strategies are also being driven by the need to de-risk the family's wealth, the report states. Global uncertainty over safe and suitable investments is prompting some businesses to question whether they should refinance their debt using green funds. However, this is dependent on whether they can demonstrate that it would be an effective ESG strategy.
Sowing seeds
Some businesses are also considering providing seed funding for next generation new business ventures, for example, or spinning off the legacy business into a new digital business that can be led by younger, more tech-savvy family members, the report continues. This requires a good governance mechanism such as family investment committees to help manage the allocation of the family's capital and risk.
Ignacio Martinez, partner, deal advisory – corporate finance, KPMG Private Enterprise in Spain, added: "Most family businesses in Spain are less willing to invest in businesses that are not fully committed to ESG principles. Some family businesses are taking a big step forward by applying for B Corp status, which is not only a potential differentiator in terms of the retention and recruitment of skilled human capital, but it improves their access to financial capital as well."
After a lifetime or more of having the family wealth bound up in the business, the report says that many company leaders realize that not all of their next-generation family members will work in the business. And many business families are increasingly concerned about succession planning.
"The number of children in many business families is decreasing. As each generation gets older, they are less and less interested in succeeding in the family business," Akihiro Okumura, emeritus professor – Keio University chair of family business, Japan, said.
"As a result, these families are looking at opportunities for selling the family business to other families or to larger organizations. This is becoming an increasingly important concern for many business families who are faced with resolving the management and distribution of their shared wealth when the business is no longer in their hands," Okumura continued.
Looking ahead at the many changes that are taking place across the world, KPMG Private Enterprise professionals believe that family businesses have an opportunity to change the definition of wealth and to achieve the highest possible returns on their financial, human and social capital investments.