Fund Management
Focus On Long-Term Investment Opportunities – Baillie Gifford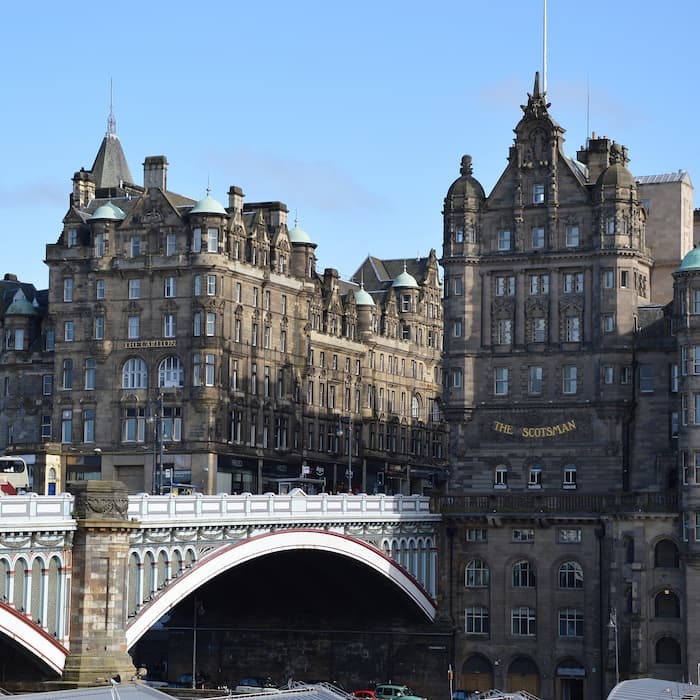 Faced with soaring inflation, rising interest rates and geopolitical conflicts, investment managers at Baillie Gifford in Edinburgh discuss with WealthBriefing where opportunities lie in the longer term, in what can only be described as "a very tough year."
At a media roundtable this month, investment managers at Baillie Gifford highlighted opportunities in the Japanese equity market, and underlined the growing importance of taking ESG factors into account in their investments.
Opening the event in Edinburgh, James Budden, director of marketing and distribution, described the extraordinary success which the Scottish-based investment manager saw in 2020, backing all the winners such as Netflix, Amazon, Zoom and Moderna during the pandemic.
But he warned of the extreme market volatility seen over the past couple of years, up against rising inflation and geopolitical issues, with shares taking a tumble for some of these firms over the past 12 months.
Based in Edinburgh, Baillie Gifford manages about £220 billion ($250 billion), compared with about £352 billion in 2021. It has suffered from a decline in its growth stocks, such as technology, which soared in the years prior to 2022.
Nevertheless, the investment manager plans to stick to its long-term investment strategy, given the extremely turbulent times, which has hit many over the past 12 months.
Together with the firm's investment managers, Budden pinpointed some long-term opportunities for growth investors this month.
Japanese Income Growth Fund
Speaking at the roundtable, Karen See, investment manager of the firm's Japanese Income Growth Fund which was launched in 2016, drew attention to their stock-driven, long-term investment philosophy of three to five years and five to 10 years.
See, who integrates ESG factors into the investment process, noted how corporate governance has improved in the region in the last five years, although there is still room for improvement. "In fact, the fund was launched in 2016 because the firm saw an opportunity from regulators to improve corporate governance in the region," she said.
The last 12 months have been tricky, she continued, with the typical growth names not performing well. Companies such as INPEX and Tokio Marine Holdings ranked in the top five stock contributors over the 12 months to 30 September 2022. Over a five-year period, Sony Financial, GMO Internet and SBI Holdings were in the top five stock contributors, she added.
The fund is also invested in gaming company Nintendo, which she believes is a very innovative firm with tremendous earning power, and should do well over the longer term.
The fund has increased its position more recently in consumer brands such as the cosmetics company Shiseido. Pigeon, a baby bottle brand, is another new buy.
She pointed out that automation is a long-term trend and the fund is invested in companies such as online business Misumi, a key components maker.
Overall, with the country's low inflation levels and improving corporate governance, See believes that the Japanese market is looking good.
Global Income Growth
Also at the media event, James Dow, head of Baillie Gifford's global income growth team, described the investment philosophy of their Responsible Global Equity Fund, saying that they look for growth companies over the longer term, with sustainable business models and resilient dividends.
The fund has about 60 names, investing in companies such as Microsoft, a sustainable long-term compounder, Dow said.
Other stocks include Apple, Pepsico, Starbucks, TSMC, Nestle, Proctor & Gamble and, more recently, French beauty company L'Oreal. "L'Oreal had a real tumble this year, but it is still a good company," Dow continued. "They are all good businesses with good prospects."
Dow underlined the importance of factoring in ESG criteria in the investment process, saying it is particularly important for their charity clients.
"The fund is unique as it includes an ESG analyst who has a right of veto. People do care about investing in things that do not harm the environment, and this fund gives them those sort of benefits," he said.
Although the last 12 months have been difficult, the fund performed well over the period 2019 to 2021.
Sustainable Multi Asset Fund
Baillie Gifford launched its Sustainable Multi Asset Fund in May this year with a view to capturing opportunities across a range of asset classes that can deliver attractive returns with low volatility, compatible with a sustainable economy.
The fund has a high ESG screening process, investment manager Scott Lothian said, with a broad opportunity set, ranging from sustainable listed equities, debt, real assets including infrastructure.
Long-term investment themes include food and water scarcity, and the firm is looking at listed private equity trusts that deal with, for example, food and ag-tech solutions, Lothian said.
Corporate bond investing
Speaking at the media event, head of credit Lesley Dunn said that it was an exciting time for bonds: "Current yields look attractive relative to history."
The firm is overweight in banks, with Santander's corporate bond yields standing at 7.5 per cent and the likes of Barclays and J.P. Morgan seeing yields of over 6 per cent.
The firm's investment philosophy is to focus on the long-term investment horizon, compatible with a sustainable economy and on growth companies, not value traps, she said.
Dunn emphasised the importance of sustainable investing, especially with the publication of the Financial Conduct Authority's new Sustainable Disclosure Requirements consultation paper, saying that she wants sustainability to be an integral part of their investment process.
Although the last 12 months until 30 September this year have been very difficult, both Baillie Gifford's High Yield Bond Fund and Strategic Bond Fund performed well over the period 2020 to 2021, outperforming the index.