Emerging Markets
Crux Asset Management Eyes Indonesian Promise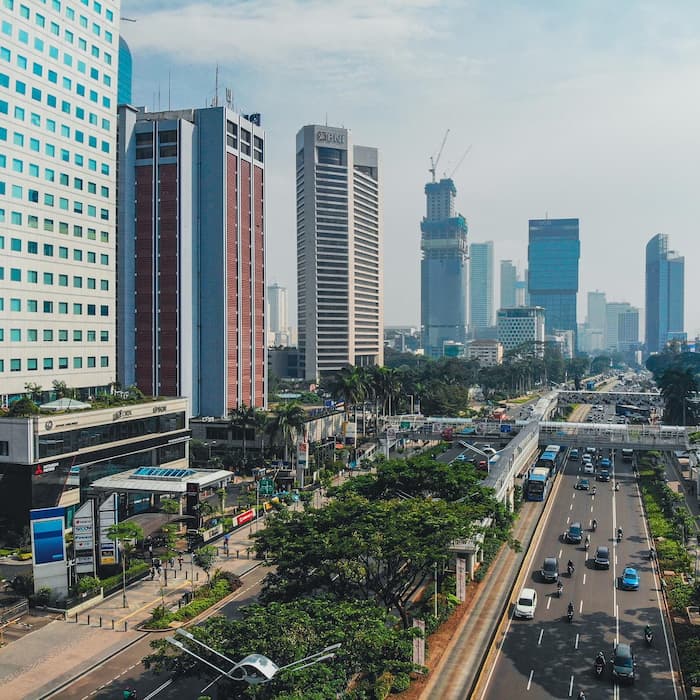 We talk to an asset manager running Asia ex-Japan equities who argues that there is a strong and improving case for being overweight on Indonesia.
The archipelago of Indonesia is home to 272.5 million people and its young demographics, rich natural resources, and a population eager to become prosperous are attractive attributes to investors, whatever near-term challenges exist.
All those attractions have persuaded Ewan Markson-Brown, fund manager, of Crux Asset Management, a London-based asset manager, to consider the area. Markson-Brown has an overweight weighting in Indonesia in his Asia strategy. This is partly due to hot commodity prices and other forces, for example: Indonesia is becoming more politically stable; debt is manageable; and foreign direct investment is moving in.
Markets are opening after the pandemic, Markson-Brown told this news service in a recent article.
Crux AM has work to do in improving performance of the Crux Asia ex-Japan Fund, a £125.3 million ($151.5 million) Luxembourg-structured SICAV. According to its June factsheet, the fund (in sterling) fell 21.5 per cent in the 12 months to 30 June, while the MSCI Asia ex-Japan Index (sterling) dropped 7.9 per cent. Exposure to China hasn't helped: the country's equities account for 38.6 per cent of all holdings, with Indonesia in second place at 14.6 per cent, and South Korea at 11.9 per cent; India at 11.7 per cent; Taiwan at 6.9 per cent; and Hong Kong at 5.8 per cent. The biggest sector in the fund is materials (17 per cent), followed by automobiles and components (11.2 per cent).
"The Crux Asia ex-Japan Fund's performance was adversely affected by being overweight growth stocks and hit by the recession, which hurt the fund's commodity exposure in particular. However, we still strongly believe in our long-term investment theme of the electrification of things, in particular the growth of electric vehicles and, as a result, we have increased our EV exposure by going overweight in Indonesia and more recently China," Markson-Brown said.
Until this time last year Markson-Brown ran the China and south-east investing activities of Ballie Gifford.