ESG
Pushback Against ESG: Collective Action Or Collective Suicide?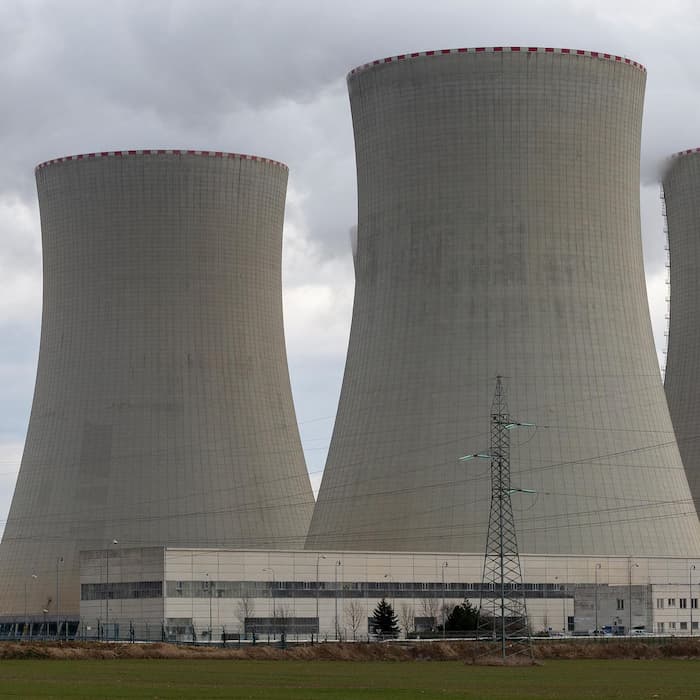 The supposedly remorseless drive against carbon-based energy towards areas such as wind, solar, hydrogen, biomass and other technologies has, among other events, been interrupted by Russia's squeeze of gas exports to Europe. Countries are scrambling to keep the lights on over winter. Hard choices arise. How does this affect the ESG debate?
The following article comes from Patrick Wood Uribe, chief executive of sustainability data provider, Util. (This news service interviewed him a few weeks ago about whether arms should be excluded from ESG portfolios, or not, in light of Ukraine's battle to defend its territory from Russia.)
Here, he addresses the pushback against the drive towards renewable energy at a time when Europe's heavy reliance on Russian natural gas has caused a political and economic storm. Germany, a country that is often keen to boast its "green" credentials, has even taken the step of firing up old coal power stations to avoid a winter energy crunch. (Germany is even rumoured to be reconsidering its decision to close nuclear energy plants.) The EU has changed its taxonomy for "green" energy to include natural gas – putting it at odds with hard-line Green activists. In the UK, the question of whether to liberalise laws on fracking has emerged as a theme in the election for a new Conservative Party leader and UK prime minister. Another sign of further pushback has come from a cluster of authors including Michael Shellenberger and Alex Epstein. They have defied convention by calling for policies such as a big expansion of nuclear energy and defended (in Epstein's case) the use of fossil fuels.
Suddenly, it seems, the seemingly unstoppable push to decarbonise the planet is hitting political, economic and intellectual resistance.
These are thorny issues, and perhaps a welcome reminder that there are many sides to a question. The editors of this news service are pleased to share these views and invite replies. The usual editorial disclaimers apply to views of outside contributors. Email tom.burroughes@wealthbriefing.com
UN Secretary General António Guterres was talking about fossil fuel-induced climate change when he posed the question to 40 governments this month, but he could have been talking about the energy crisis.
As they battle heatwaves and droughts, countries have put on the back burner a looming winter fraught by scarce and expensive energy. The EU is in "an incredibly precarious situation," says the IEA, with renewables "not enough" to plug the gap filled by Russian gas. On Tuesday (2 August), member states agreed to curb gas use by 15 per cent. If that, too, is not enough, the bloc will backslide into coal.
When it elected to include gas and nuclear in its list of sustainable economic activities recently, the EU was criticised for reneging on its climate commitments. The Financial Times observed that Russia's newfound pariah status introduced an "intensely political debate [to] an initiative that was meant to be purely science based." But every policy is couched in context and, as such, is inherently political. The EU Green Deal is not, nor ever was, an exception.
The energy transition is steeped in contextual trade-offs. They may be acceptable, and they may have been easier to ignore before a global energy crisis and near double-digit inflation but pretending they don't exist is problematic. It's not only disingenuous, warned Pebble Finance's James Esdaile back in January, but dangerous. Selling green policy as an apolitical win-win is kryptonite for anti-green political backlash.
The reality of the energy transition is it a) requires sacrifices for distant outcomes, b) will hit some communities more than others, and c) won't be green.
No company or industry exists in a vacuum. Insight into the emissions generated by the wind power industry is meaningless without data on the emissions generated by its metals suppliers. Insight into the environmental impact of the fossil fuel industry is incomplete without information about its social impact.
At a legislative level, failure to address the inevitable tensions yields policies criticised for being either lightweight (the UK's vague and "unlawful" Net Zero Strategy), hypocritical (the European Commission), or tone deaf (the ECB).
In that context, an unexpected tailwind for US President Joe Biden's climate change bill was a positive step. The $369 billion earmarked for climate-change mitigation – including tax credits and investment in renewables and resilience infrastructure – may not come close to the $4 trillion originally promised. It may have been reframed in terms of energy security and inflation. But it sure is a point for collective action.