People Moves
Indosuez Appoints Four New Managers In Asia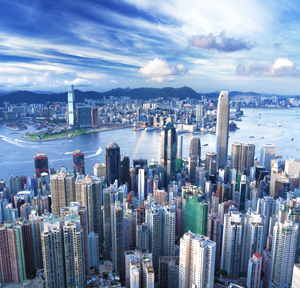 The latest moves and appointments in Asia at Indosuez Wealth Management.
Indosuez Wealth Management has appointed four new relationship managers in its Singapore and Hong Kong SAR branches, to help grow the firm's presence in Asia.
These appointees bring with them expertise in international financial services and insights of the Greater China and Southeast Asia markets where Indosuez has a rising presence, the firm said in a statement.
Starting immediately, Jeremy Pek has joined Indosuez's Singapore branch as North Asia relationship manager, the firm added. He brings with him over 15 years of experience in the banking and financial industry at global and regional banks, including Standard Chartered Bank, United Overseas Bank and Citibank. He was also relationship manager at OCBC Premier Banking, United Overseas Bank and Standard Chartered Bank. Most recently, the firm said that he was director at Bordier & CIE (Singapore), where he managed the wealth of HNW and UHNW clients in Asia.
Chia Yuan Fui is joining as a relationship manager at Indosuez's Singapore branch, the firm added. She has more than two decades of expertise in the wealth management industry, having worked at global and regional financial institutions, such as Maybank Private Wealth, ANZ Bank and Credit Suisse. Her extensive knowledge has enabled her to develop customised solutions to help clients with their sophisticated financial needs as well as nurture trusting client-banker relationships, the firm said.
Louise Chan is joining as a relationship manager at Indosuez's Hong Kong SAR branch, the firm added. Chan is a veteran banker with over 30 years of experience, most of it in wealth management. She brings with her valuable insights and knowledge in managing the wealth of UHNW clients in Hong Kong and China, as well as global investment advisory service. She was most recently at DBS Bank in Hong Kong and before that, at Hang Seng Bank, the firm stressed.
Paul Ng is also joining Indosuez's Hong Kong SAR branch as a relationship manager. He has more than 10 years' experience in the banking and financial industry and has expertise as relationship manager at the Bank of China and Credit Suisse. He is experienced at managing HNW and UHNW clients to help them match their overall financial requirements and meet their needs through effective execution of strategies, the firm said.
Welcoming them to the firm, Omar Shokur, Asia CEO of Indosuez, said: "Indosuez's appointment of these four senior bankers underscores our commitment to continuously grow our presence in Asia and enhance our services to clients in order to meet all their needs."
Olivier Livenais, CEO of Indosuez's Hong Kong branch, added: "China is the world's second largest economy where wealth creation is growing at a brisk pace, we remain committed to deepen our talent pool to serve this market."
Indosuez Wealth Management, which is the global wealth management brand of the Crédit Agricole Group, with offices in Europe, Asia-Pacific, and the Middle East, has €135 billion ($138 billion) in assets under management as at 31 December 2021.