Family Office
Former Bank Of Singapore Figure Launches SFO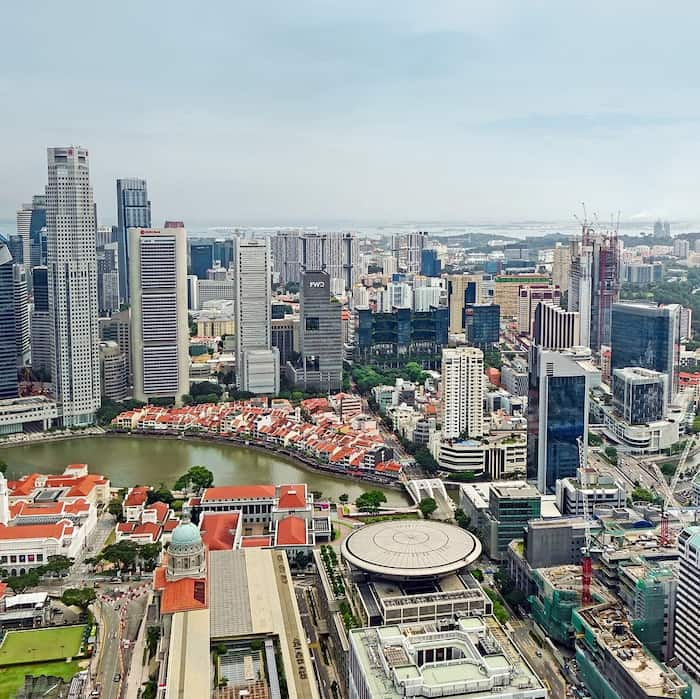 Spending 14 years at BoS, the experienced financial services figure says he has an entrepreneurial enthusiasm and desire to launch a business that is part of a growing family offices ecosystem in Singapore and the wider region.
A former managing director at Bank of Singapore has taken an entrepreneurial turn and formed Carbon Graphite Advisors Pte, a single-family office based in Singapore.
Working at BoS for the past 14 years, Harsh Vardhan Rungta heads the SFO as its chief executive. Speaking to WealthBriefingAsia, he said that "another colleague of mine will be joining me as the CIO."
"My reasons for taking on this challenge are driven from a desire to be entrepreneurial. Besides that, it's my belief that the Asian family office scene is where the most exciting transactions will be happening in the near future. Being an early mover in this space gives me a head start," Harsh Vardhan Rungta said.
The launch of the SFO is a venture for a man who began his financial services career in India in 2000. Harsh Vardhan Rungta argues that his career arc is unusual in that Bank of Singapore is the only private bank he has worked for.
"I learned a lot during this stint, taking on multiple roles like investment counsellor, banker and team head," he said.
A passion for learning is part of his makeup, he said. "I like pushing myself to learn new things. Despite the demanding nature of my job, I did a fintech course with Oxford University in 2017, a CFTE - Extrapreneurship stint with Revolut in 2019 and was a Venture Fellow with Insignia Venture Academy in 2021. These stints helped me expand my knowledge base and build a network in the fintech and start-up ecosystem," he said. "I encourage my kids to do the same as well. Last year I helped my elder son who is 12 now, to start a podcast titled `Leadership Simplified' and my younger son who is a very passionate doodler at 10, to create NFT's of his artworks. My mantra in life is "I never lose, either I win or I learn'."
How does Rungta think the move to an SFO from a private bank will go for him personally?
"I think the shift is going to be pretty easy for me. Fortunately, this is a brand-new setup and I get to play a key role in organising it. The demands of each family office setup can be different depending on the size and nature of the family. In this case, it's a small and close-knit family whose members I have known for a long period of time," he said.
"Family office as a concept is relatively new to Asia and I see it growing significantly over the next couple of years. Asia is home to many first-generation wealth owners and entrepreneurs who are all looking to create proper structures for holding their wealth," Rungta continued.
"The changes announced by MAS [Monetary Authority of Singapore] are part of the natural evolution of the industry and they ensure that the section 13O and 13U incentives are appropriately targeted at high net worth families," he said. (Rungta referred to new rules that took effect from April. They stipulate that each fund must be worth at least S$50 million ($35.93 million), and 10 per cent of it or S$10 million – whichever is the smaller amount – should be invested in Singapore. Depending on size, family offices must spend S$500,000 to S$1 million in the domestic economy each year, rising from S$200,000. Additionally, of the three investment figures which they are required to hire, at least one must be a non-family member.)
Singapore, as WealthBriefingAsia has noted, has a variable capital company (VCC) regime which has been in place since 2020. VCCs enable branches of a family with different goals to run separate sub-funds but pool their costs. To some extent the development mirrors the structure innovations that have taken place in Jersey, Guernsey, the Cayman Islands and other offshore centres.