Financial Results
Credit Suisse Warns Of Q2 Group-Wide Loss, Cites Investment Bank Pressures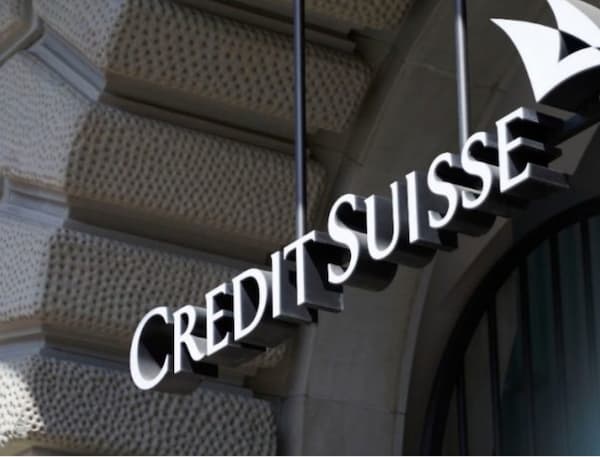 The Zurich-based lender, which posted a Q1 loss, said it could report a group-wide negative result in July due to headwinds faced, in particular, by its investment bank.
Credit Suisse yesterday said that "challenging" market conditions, rising interest rates and unwinding of pandemic-linked stimulus had hit its performance, causing a likely loss for its investment banking arm and wider group in the second quarter of this year. The Zurich-listed bank is due to report Q2 2022 results on 27 July.
The bank, which is Switzerland's second-largest lender, did not spell out specific figures or the scale of a likely loss in its statement today. Credit Suisse posted a Q1, 2022 loss a few weeks ago. Shares in the bank were up 4.68 per cent in late-afternoon trade in Switzerland.
Credit Suisse is trying to move on from a series of losses and scandals sustained by events such as the demise of New York-based hedge fund/family office Archegos and UK-based supply-chain firm Greensill. It has been curbing its investment banking risks, while a number of senior figures have left the firm in recent years. The bank was also accused a few weeks ago of having held accounts for clients involved in crimes including torture and money laundering. The bank reacted furiously, stating that the claims were unjustified and based on out-of-date figures.
Credit Suisse said that although advisory revenues have been resilient and GTS [global trading solutions] revenues have benefited from the higher volatility versus a year ago, low levels of capital market issuance, wider credit spreads and adverse market conditions have hit the investment banking arm.
The trading statement was being issued in response to "recent industry conferences and related trading commentary by our peers and the planned presentation by group CEO Thomas Gottstein at the Goldman Sachs European Financials Conference 2022 on Thursday," it said.
"Market conditions so far in the second quarter of 2022 have remained challenging, consistent with our published outlook statement of 27 April, 2022. The combination of the current geopolitical situation following Russia's invasion of Ukraine, significant monetary tightening by major central banks in response to the substantial increase in inflation and the unwind of Covid-related stimulus measures have resulted in continued heightened market volatility, weak customer flows and ongoing client deleveraging, notably in the APAC region," it said.
Credit Suisse said its reported earnings will also be affected by continued volatility in the market value of its 8.6 per cent investment in Allfunds Group.
The bank intends to operate with a Common Equity Tier 1 capital ratio of around 13.5 per cent in the near-term, in line with its 2024 objective of reaching a CET1 ratio of more than 14 per cent before the planned reforms to Basel III capital rules.
Along with a number of other banks, Credit Suisse has detailed its Russian exposures, saying these were "well managed."