Asset Management
What's New In Investments, Funds? – BNP Paribas Asset Management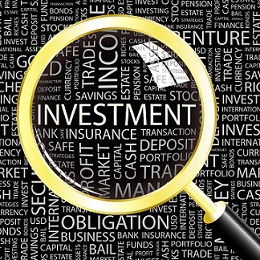 The latest news on investment offerings, financial products and other services relevant to wealth advisors and their clients.
BNP Paribas Asset Management has launched an Asia-focused fund concentrating on "sustainable" cities in the region. The fund, a Luxembourg-domiciled entity, is open to investors in Europe and Asia.
The BNP Paribas Sustainable Asian Cities Bond fund holds fixed income assets, concentrating on Asia ex-Japan bonds.
The fund holds bonds from issuers involved in activities that contribute to "sustainable cities," such as those who earn at least 20 per cent of their revenue from activities that directly contribute to smart grid technology products or enable sustainable Asian cities.
"We believe that the need for infrastructure development capital in Asia to make cities more sustainable is secular and long term, taking place over several decades, rather than being a passing fad," Jean-Charles Sambor, head of emerging market fixed income at BNPP AM and portfolio manager of the BNP Paribas Sustainable Asian Cities fund, said.
"Our actively-managed thematic approach enables us to build a dynamic fixed income portfolio based on a two-pronged approach that will allow us to generate consistent returns relative to broader Asian bond markets," he said.
Structured as a Luxembourg SICAV, the fund's base currency is the dollar. It is registered for sale in Hong Kong, Korea, Macau, Singapore, Taiwan, and in Europe; it is on sale in Austria, Belgium, the Czech Republic, Denmark, Finland, France, Germany, Ireland, Italy, Luxembourg, the Netherlands, Poland, Portugal, Slovakia, Sweden, Spain, Switzerland, and the UK. It is benchmarked against the JP Morgan Asia Credit Index (JACI).