WM Market Reports
New Report On How Bahamas Pushes Forward As IFC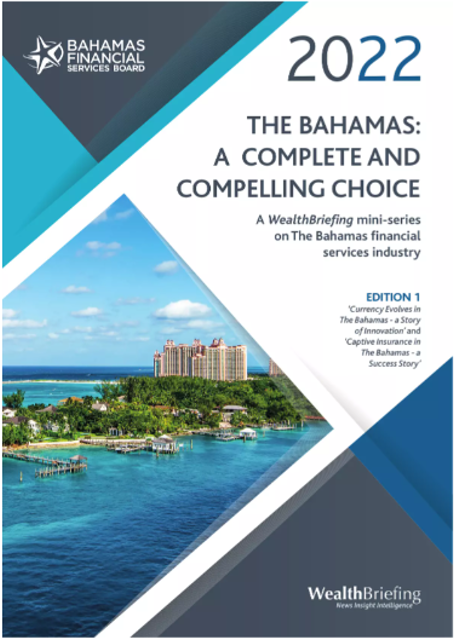 This is a mini-series on The Bahamas Financial Services Industry.
This news service is pleased to announce the launch of a new report on The Bahamas, setting out how the jurisdiction is remaining competitive by its innovative approach to regulation and the creation of new structures for wealth managers, advisors and their clients.
The report is entitled, The Bahamas: A Complete And Compelling Choice, and is a mini-series on the IFC produced by WealthBriefing. The first edition looks at segments such as the captive insurance market and the fast-changing world of currencies.
Financial regulators are crucial to the success of every jurisdiction in this age of rapid change. They involve themselves in technological advances, shape laws and regulations to attract business and resolve clashes between products and services to a degree never seen before.
The Bahamas has innovated in a number of ways, for instance by creating the "Sand Dollar," which is the world's first central-bank digital currency to be issued on blockchain technology, backed by reserves of the central bank. The Insurance Commission of the Bahamas has also devoted time to onboarding candidates for captive insurance businesses. The pandemic of 2020 made only a small and temporary dent in the upward trend among total numbers of captive insurers and segregated accounts.
These entities are useful for high net worth individuals and family offices as they invest in construction, real estate, retail and wholesale distribution, agriculture, medical administration and other sectors. The ICB and the government are working on a revamp of the Insurance Act 2005 and the External Insurance Act 2009.