ESG
Overcoming UK Pension Investment Inertia Over ESG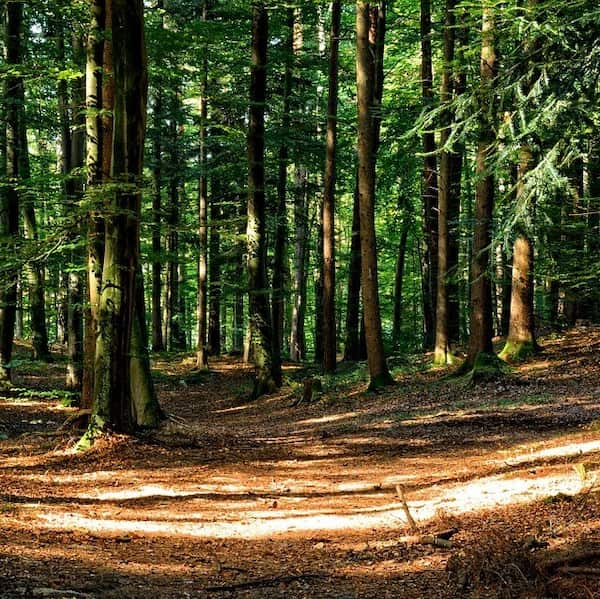 What's unique about your offering?
We offer a telephone/video-based service, so are offering a human interface. Most of our competitors are online only.
Our portfolios are all actively managed and go several steps further along the 'sustainable' path than most, screening with a fine filter to ensure that we are investing in funds with the most sustainable credentials.
We strive to make it easy and accessible for savers to move their pensions into solutions such as ours, so we take care of the entire process, from start to finish – with charges set to compare favourably with an advisor-led solution.
We take care of all the paperwork and administration and will write to your pension providers to obtain the information we need to be able to advise you. Where appropriate, we can arrange the transfer to TSPC, and the investment into a suitable portfolio.
Why do you think people who have pensions get into a sense of powerlessness and don't want to move? Are there features of pensions that contribute to this?
Pensions are a minefield. Most people will leave well alone for fear of doing something they shouldn't and making a catastrophic error.
Changing bank accounts or energy providers presented significant challenges in the past, and providers knew that. It wasn't until the switching process was made easier in these fields that people had the confidence to act on their intuition.
At TSPC we aim to give people confidence and to facilitate an easy switch to portfolios which are more aligned with their personal values. The portfolios are risk rated to match clients' individual circumstances and objectives. They are actively managed and fund managers are monitored on an ongoing basis to ensure that they are delivering their promises.
How much of what you do is about educating clients?
There's a lot of education required. Sustainable investing is a relatively new concept – and it can be highly subjective. Our aim is to make things clearer, so people gain confidence and feel enabled to make informed decisions about their retirement funds.
Even those with a conscience surely have little idea of the positive impact they could make by investing in something more sustainable. How many people look to see how their pension is invested?
We fully appreciate that there is a big educational job to do here, and the need to make them aware of the positive effect they could have by switching. That said, climate change, the threat to our planet, and the need for action, if we are to achieve the target of net-zero carbon emissions, have never been higher on the agenda. We all have a part to play, changes we need to make, and that will unquestionably make our task that much easier.
There are so many things that people can do to live a more sustainable life. Our aim is to ensure that people become aware of the need to take action. It used to be that talk of climate change and sustainability weren't that high on the agenda and now it is ubiquitous. The reality is that two in three people don't know their pension is invested in the stock market. We need to normalise pension talk.
We want to give them the chance, and confidence, to align their personal values with the assets in which their pension savings are invested. It's important that we make as much positive impact as we can in as many areas of life as possible.
To what extent is your offering one that should be relevant to wealth managers and their clients, such as high net worth individuals?
We think that every wealth manager should be having these conversations with their clients.
Potentially, in terms of assets under management, how large could the assets on the platform be?
The opportunity is enormous. There's £2.6 trillion invested in UK pensions. The UK public are engaged when it comes to climate change and sustainability, and this is one way in which they can make a significant difference. We believe that most assets will one day be invested in sustainable funds.
You are a UK business. Have you learned any ideas and lessons from overseas?
These are early days for TSPC, but we would expect to see similar initiatives emerging in other countries.
ESG is incredibly popular as a topic but, as we know, there are also controversies and issues – skyrocketing energy, worries about sourcing rare earth metals for batteries, greenwashing, etc. What is your 'ESG philosophy' and approach? Do there have to be trade-offs?
We start from the view that our portfolios should make a positive impact on the world. The fund managers we work with themselves start with a clean sheet and create a fund universe based on their own principles, shaped by the United Nations' Sustainable Development Goals.
We place no restriction on the geography of assets, allowing fund managers maximum freedom to choose companies that meet their criteria, wherever they may be based.
Some of the funds held in the portfolios are more traditional ESG funds and may have decided to remain invested in companies in transition to becoming more climate friendly. Should their engagement with those companies be unsuccessful, or it became clear that those companies were not making the desired changes, divestment is certainly an option.
There are some who say that you must give up some performance to invest in a sustainable manner. How convinced are you that ESG investments will outperform?
There was a time when the evidence supported that notion, but funds investing with ESG at their core have been proven to consistently outperform conventional funds, for some time.
How much performance are you trading off with your focus on sustainability?
Our portfolios are likely to experience more volatility, when compared with a more traditional portfolio of the same risk rating. With less diversification and a higher concentration of growth stocks, there could be some performance trade off in the short term – but we are firmly of the belief that ESG funds will outperform over the medium to long term.
When looking back at the last five years, ethical and ESG investing performed relatively well. As the TSPC portfolios include a weighting towards positive impact there may be a performance premium, as it were – and we would expect the portfolios to perform as well as, if not better than, the traditional investment approach.
It's why we engage with a discretionary investment manager boasting excellent relationships with reputable fund managers – a discretionary manager which truly understands those managers' investment selection process, and which has a proven track record of investing into 'good' companies.
Where would you hope the business to be in five years' time?
It's very early days, and the market for pension switching is highly competitive. We hope to have helped thousands of people move their pension savings into more sustainable funds, and in doing so, to have made a significant positive difference to the UK's carbon footprint.