Technology
Singapore-Based Venture Fund Goes Big On "Play-To-Earn" Sector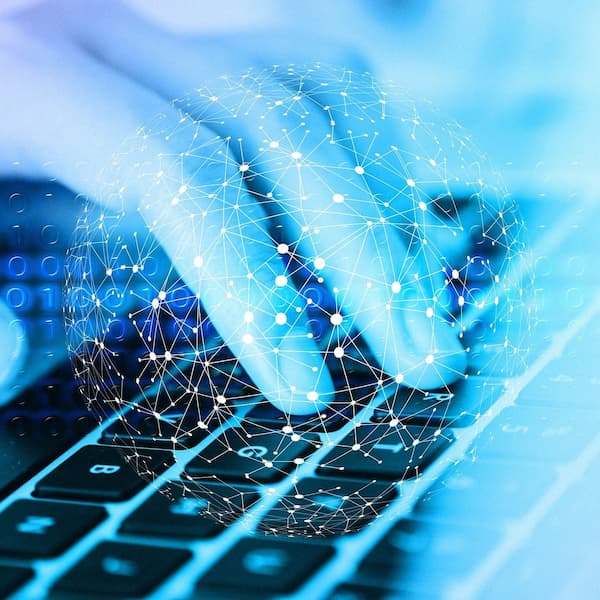 The rising popularity of "play-to-earn" games, harnessing the power of distributed ledger technology and a desire to earn money online, is drawing venture funding into the space. With Asia being a hotspot, we talk to a Singapore-based investment firm.
In the burgeoning field of digital assets, expect to read a lot more about crypto-gaming or "pay-to-earn" games. It's a hot trend and Asia is getting plenty of the action, DeFiance Capital told this news service recently.
DeFiance Capital, based in Singapore, calls itself a crypto-focused venture fund. It has a name that emerges from decentralised finance – sometimes shortened to DeFI – a term commonly associated with blockchain. Renowned as the infrastructure around bitcoin, blockchain technology is being developed by banks and other financial institutions to conduct transactions; it also has uses in areas such as legal services and medical records. And now it's being employed to drive P2E games for "cryptos" such as bitcoin, and non-fungible tokens. (An NFT is a unique and non-interchangeable unit of data stored on a blockchain. NFTs can be associated with reproducible digital files such as photos, videos, and audio.)
Players own and control what they buy, earn or make, so that items can be bought and sold on secondary markets, and moved between different games. It's easy to see the appeal – lots of people are forced to sit at home with spare money. (The same mix may partly explain the GameStop share trading phenomenon last year, such as how the use of social media platforms fueled the process.)
"This [crypto-gaming] enables an entirely new model and approach as opposed to a traditional centralised approach….it is a sort of `play to earn.' It is bringing in new users and is opening a new business model. Players appreciate the ability to own crypto assets (real ownership) as they get to own a real thing," Arthur Cheong, founding partner of DeFiance Capital, told this news service.
The investment house totally concentrates on decentralised finance and is an early investor in DeFi projects including Synthetix, Aave, Axie Infinity and Mintable. Cheong, founded DeFinance Capital in 2020, a turbulent year for establishing a business.
"We have a lot of in-bound requests and almost all investors are HNW individuals. We do see inbound requests from family offices but we have not really reached out to them as we do not have an asset-gatherer fund model. We are a very return-driven fund," he said.
The firm cannot disclose assets under management exactly; the figure is around $1 billion, and it fluctuates due to the volatility of the market. It has 10 employees. About 60 to 70 per cent of investors in the business are based in Asia and the balance is from the US and Europe, Cheong said. The firm, which recently hired a group of staff following a new recruitment cycle, has been busy in a number of seed finance rounds for various businesses. It has invested in more than 70 crypto protocols and teams in total, most of them being in the DeFi space. Its most recent investment was in MeanFi - a self-custody, permissionless and trustless bank bringing crypto and DeFi to everyday banking workflows, Cheong said.
Cheong says data highlights the enormous potential of cryptogaming. He cited a report saying the industry had market revenue of $321 million in 2020 with around 41.9 million gamers owning crypto. Blockchain gaming has experienced significant growth in 2021, with blockchain gaming companies raising $476 million in the first half of last year alone, he said.
(According to Tatler magazine's Asia edition in December 2021, the top five play-to-earn (P2E) games are Axie Infintity, Zed Run, Lost Relics, Town Star, and Nine Chronicles.)
Asia dominates this business: More than 22.6 million gamers hold cryptocurrency. A large proportion of these gamers are millennials aged between 21 to 38 years old - not a surprising finding, given the usual demographics of gamers.
Another report by research group Technavio, issued late last year, predicted that globally, the sector is growing at a compound annual growth rate of 12 between 2020 and 2025. According to digital industry site DappRadar, October last year saw more than 1 million digital wallets connected to decentralised gaming apps every day, making up more than half (55 per cent) of the blockchain sector's overall business. The DappRadar site noted that venture capitalists are "piling in," with more than $120 million invested into blockchain game-related platforms in October alone (9 November 2021).
"Much of the growth in the crypto gaming market is driven by blockchain-based play-to-earn games. Unlike traditional games which reward players with tokens redeemable only within the game, blockchain-based play-to-earn games reward users with crypto assets that can ultimately be exchanged for fiat currency," Cheong continued.
"One of our earliest blockchain gaming investments, Axie Infinity - at the forefront of this `GameFi' trend - has generated more than $2.5 billion in trading volume as of October 2021, with over 1.4 million active users globally," he said.
Other investment houses are getting into the act. Signum Capital, registered with the Monetary Authority of Singapore, has invested in Pocket Arena, a mobile-first Play-to-Earn NFT games portal and platform.