Financial Results
Profits Rise At OCBC, Bank Of Singapore AuM Rises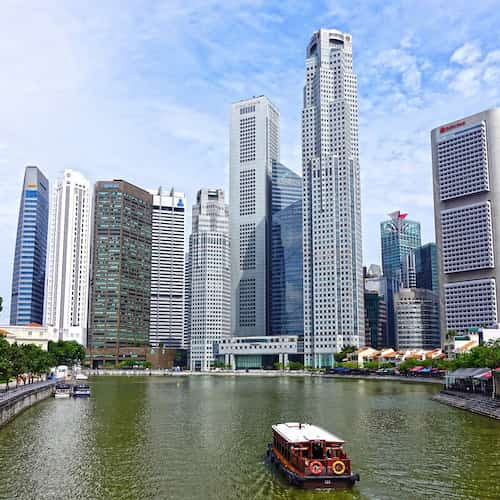 Profits and assets under management rose for the parent group and the private bank, OCBC said. AuM gains were driven by client inflows and improved market levels.
Oversea-Chinese Banking Group, the parent of Bank of Singapore, yesterday reported group net profit of S$1.224 billion ($903 million) for the three months to the end of September, up from S$1.028 billion a year ago. That result was driven by S$2.56 billion in total income, up from S$2.539 billion.
Operating costs rose to S$1.88 billion from S$1.098 billion, OCBC said in a statement.
OCBC's wealth management income – from insurance, premier and private banking, asset management and stockbroking – was S$897 million and made up 35 per cent of the group's income in the third quarter. As at 30 September 2021, Bank of Singapore's assets under management rose by 6 per cent from a year ago to S$167 billion ($123 billion), driven by continued inflows of net new money and positive market valuations, OCBC said.
Total allowances for losses shrank by 54 per cent as credit conditions improved, helped by a brighter economic environment.
"This quarter, the momentum across our banking, wealth management and insurance business has continued to grow, as reflected by loan, net new money, fee and insurance sales growth. We continue to enhance our capabilities through investing in our people, accelerating digitalisation and expanding our regional presence. Asset quality is stabilising as the economic situation improves and we remain committed to supporting our customers to tide [them] over this difficult period," Helen Wong, group chief executive, said.