New Products
HSBC, Other Banks Tap Into Wealth Connect Scheme With Service Launch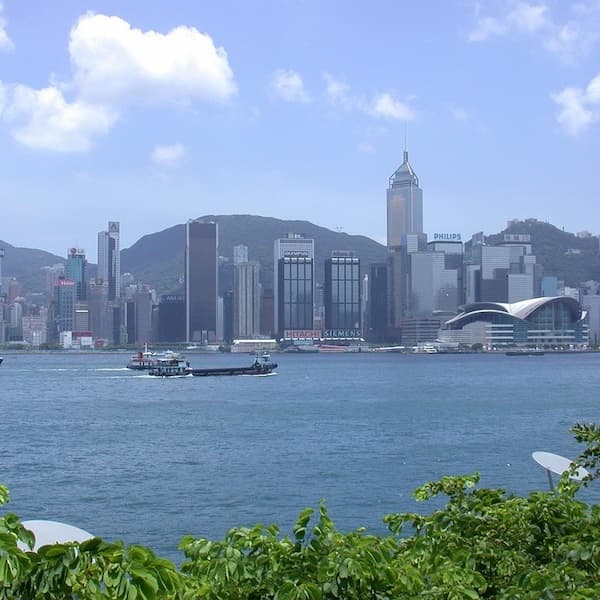 After the official rollout of the programme in September, banks are now launching services that plug into the cross-border structure. The Wealth Connect regime is designed to bind the different parts of the Greater Bay Area more closely together.
HSBC is among the first batch of banks to launch services under the cross-border Wealth Management Connect Pilot Scheme linking the Guangdong-Hong Kong-Macau Greater Bay (GBA) areas.
The UK/Hong Kong-listed banking group said it will launch HSBC GBA Wealth Management Connect (HSBC GBA Wealth Connect) services today, which allows residents in the Greater Bay Area to make cross-boundary investments in more than 100 wealth management products around the clock.
HSBC will set up about 60 GBA Wealth Management Connect Centres in existing GBA retail outlets where staff will help customers open accounts and handle enquiries.
Separately, Hang Seng Bank said yesterday it has partnered with its wholly owned subsidiary Hang Seng Bank (China) Limited to offer services under the scheme. Bank of China (Hong Kong), meanwhile, said it was offering the Connect service to clients.
The scheme will initially lead to combined fund flows of RMB300 billion ($46.53 billion) in the Greater Bay Area, the Hong Kong Monetary Authority has said (source: Reuters, 10 September).
Banks, including HSBC, DBS and Bank of China (Hong Kong), have applauded the launch, which has been in the works for months. Earlier in 2021, the Hong Kong-based family offices industry also praised the scheme.
The development is similar to the Stock Exchange schemes arranged between Hong Kong and the mainland which were launched a few years ago in a bid to boost local equity markets. It also follows the Hong Kong/China Mutual Recognition scheme that came into force in 2015. The move comes at a time when Beijing has been liberalising its capital markets to encourage foreign investment inflows. There are also parallels with other regions' moves to integrate financial markets. For example, the European Union's UCITS regime for funds enables investors to buy and sell funds across the EU without having to register them separately in each jurisdiction. (The UK's departure from the EU has created additional steps that UK-based fund managers must take to tap into the market.) In turn, the US benefits from a large, integrated funds and investments market.
"HSBC GBA Wealth Connect will offer a convenient and reliable way for customers to access a wider range of cross-boundary wealth solutions to diversify their portfolios," Greg Hingston, regional head of wealth and personal banking, Asia-Pacific, HSBC, said. "GBA is one of the wealthiest regions in the country with over 450,000 families holding at least RMB6 million in investable assets. Yet, less than 20 per cent of GBA residents in mainland China have overseas wealth products in their portfolios."