Surveys
Most Asset Owners Maintain China Exposures, Shrug Off Controversies - Survey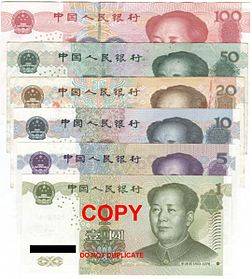 China, which has been opening up its capital markets to foreign investors, boasts having the world's second-biggest economy. Recent controversies, such as Beijing's crackdown on certain sectors, don't appear to be putting investors off yet.
The vast majority of global asset owners have either increased or kept their organisation's exposure to Chinese investments in the past 12 months, according to an Economist Impact survey that was commissioned by Invesco.
China Position 2021, a survey of 200 asset owners across North America, Asia-Pacific, Europe, and the Middle East, asked about allocations into Chinese investments between June and July. It showed that 86 per cent of respondents said their China exposure has either grown or been maintained over the past 12 months, with 64 per cent expecting further increases in the next 12 months; only 12 per cent reported any expectation of reduction.
The findings come at a time when investing in mainland China has become controversial. A few weeks ago, hedge fund rainmaker George Soros said that BlackRock's push into the mainland China market was a "tragic mistake." China has been lifting restrictions on foreign wealth managers, ending restrictions on US asset managers selling mutual funds to individual investors, for example. However, Beijing has been at odds with the US and Europe over human rights, the national security crackdown last year in Hong Kong, and other topics. And in July, China moved against certain technology sectors - areas such as for-profit/after-school education, triggered a sharp selloff in mainland Chinese stocks.
"The survey finds that investment sentiment from international asset owners on their China exposures has largely held stable in the past 12 months. China is the only major economy globally to show positive GDP in 2020 through the coronavirus pandemic," Chin Ping Chia, head of business strategy and development, China A Investments, at Invesco, said.
"Despite the ongoing geopolitical tension and recent headlines on actions by Chinese regulators, the macro outlook remains strong as the country fine tunes its industry policies to balance growth with sustainability. We see global investors recognise the need and benefit of a long-term China allocation as the underlying economy continues to evolve and transform," Chin Ping Chia said.
Among other details, 60 per cent of respondents have better expectations of economic conditions in China relative to conditions globally over the next 12 months.
Geopolitical uncertainty from US-China trade tensions linger this year under the Biden administration, yet the study found that 80 per cent of its respondents said that this ongoing dynamic has had a moderate or significant influence on them to increase China exposure levels. This contrasts with the results of the same survey conducted in 2019 when 44 per cent of participants said it would have a negative impact on their investment decisions.