Compliance
What Hong Kong's New SPAC Regime Might Look Like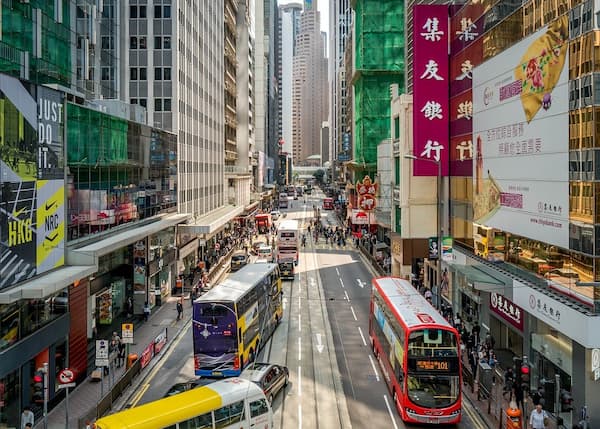 6. Restrictions on SPAC Warrants and Promoter Warrants:
-- Approvals: Issuances, grants, change in terms are subject to approval by SEHK and (after IPO) SPAC shareholders.
-- Time constraints: Only exercisable after de-SPAC, and must expire not less than one year and not more than five years from de-SPAC.
-- Warrant ratio: Capped at no more than a third of a SPAC Share upon exercise.
-- Caps: Warrants, if exercised, are capped at no more than 30 per cent of SPAC's total number of issued shares at time of warrant issuance.
-- Proposal that separate trading of SPAC Shares and SPAC Warrants before De-SPAC allowed only with (a) manual trades without auto-matching orders; or (b) SEHK volatility control mechanism with 5-minute cooling-off trading period upon price deviation of 30 per cent or more.
7. De-SPAC to meet criteria of a new listing:
The post-de-SPAC listed company (the "Successor Listco") is to meet all listing requirements for an ordinary Hong Kong IPO under the SEHK Listing Rules (i.e. (a) comprehensive due diligence by IPO Sponsor; (b) minimum market cap of at least HK$500 million upon listing; (c) three-financial years of management continuity and one-financial year of ownership continuity; and (d) minimum profits, revenue and/or cash flow tests).
-- De-SPAC for biotech companies and mineral companies or resulting in WVR structure would be possible (subject to compliance with the relevant requirements under chapters 18A, 18 and 8A of the SEHK Listing Rules respectively). Investment companies (under chapter 21 of the SEHK Listing Rules) would unlikely be eligible for de-SPAC.
-- De-SPAC target must have FMV of at least 80 per cent of SPAC IPO proceeds.
-- Connected transaction: De-SPAC with SPAC's Promoters, directors and trustees/custodians (as "connected persons" of listed SPAC) is permissible subject to (a) compliance with "connected transaction" requirements under the SEHK Listing Rules, including approval by independent SPAC shareholders based on independent valuation, (b) minimal conflicts of interest, (c) SPAC and these connected persons are not 30% voting shareholders of de-SPAC target, and (d) no cash consideration to these connected persons and 12-months lock-up for any consideration shares.
8. Mandatory new third-party PIPE for de-SPAC: To validate the minimum market cap of the Successor Listco, de-SPAC must be funded by PIPE by an independent party outside the SPAC which:
-- Constitutes at latest 25 per cent of expected market cap of Successor Listco (or 15 per cent, if expected market cap is HK$1.5 billion) at de-SPAC completion.
-- Must be by at least one asset management firm (with asset under management of at least HK$1 billion) and will own at least 5 per cent of issued shares upon de-SPAC completion.
9. De-SPAC approval and timing:
-- De-SPAC must be approved by SPAC disinterested shareholders at general meeting. Written shareholders' approval would not be acceptable.
-- De-SPAC must be announced within 24 months of SPAC IPO and completed within 36 months of SPAC IPO, subject to extension of up to 6 months with approvals by ordinary resolutions of disinterested shareholders (i.e. other than Promoters, outgoing controlling shareholders and their close associates) and SEHK.
-- Failure to meeting de-SPAC deadlines would lead to (a) trading suspension, (b) return of 100% of funds raised to SPAC shareholders within one month of suspension, and then (c) liquidation and de-listing of SPAC.