Compliance
Compliance Corner: Monetary Authority Of Singapore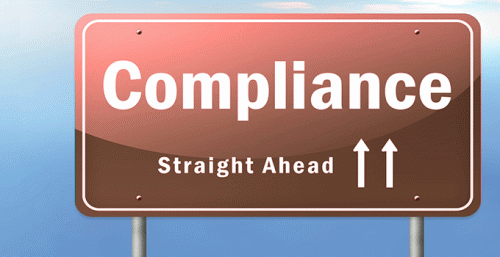 The latest compliance news: regulatory developments, punishments, guidance, permissions and new product and service offerings.
Monetary Authority of Singapore
Singapore's regulator said that it will commit S$42 million ($32.4 million) towards speeding up the use of tech in the financial services industry - an increasingly important area, as highlighted by the pandemic.

The Monetary Authority of Singapore said that its programme has added to the Digital Acceleration Grant scheme to accelerate technology adoption in the financial sector. MAS will commit $42 million ($31.4 million) for the regulation technology grant scheme and enhanced DAG scheme.

The regtech grant scheme is open to Singapore-based financial institutions. Under a pilot channel, institutions can seek money to test potential before going fully live. Funding for this track will be capped at S$75,000. Through the production-level project track, firms can ask for money to develop larger scale customised projects which can be fully integrated into their systems. Funding for such projects will be capped at S$300,000.

The Digital Acceleration Grant was launched in April 2020 to help smaller financial institutions and fintechs handle the impact of COVID-19 and position more effectively for subsequent recovery and growth. As of 31 March 2021, MAS received over 1,100 applications for the scheme. MAS said the strong response meant that it will commit an added S$30 million to the DAG until 31 December 2021. This brings total grants available under the DAG scheme to S$65 million. Eligibility for the DAG will be extended to life insurance and general insurance agencies which employ not more than 200 agents and employees.

Monetary Authority of Singapore
MAS managing director Ravi Menon said that a boom in technology jobs across all sectors in Singapore and a shortage of tech workers meant that the city-state must rely on foreigners to fill the gap.

"The competition for tech talent is economy-wide as more sectors embark on digitalisation," Menon said. There are not enough local tech graduates to make up the numbers. Singaporeans make up just over one-third of the estimated 25,000 tech workforce in the local financial sector, Menon said during a webinar on job opportunities in the financial services and tech jobs in the industry (Reuters, May 4).

The large mismatch between demand and supply of tech workers meant that "we have to continue to depend on foreigners to fill the growing vacancies for technology jobs over the next few years," Menon said. "If we tighten this inflow excessively, it will impair not just the competitiveness of our financial centre but dampen the prospects for creating good jobs in the future, especially for Singaporeans," he said.

The Singapore government has imposed tighter immigration curbs but also said that it must remain open to overseas talent. Effective this year, Singapore rolled out a new work visa for foreign executives of tech firms.