WM Market Reports
Wealth Clients Willing To Share Personal Data For More Bespoke Offerings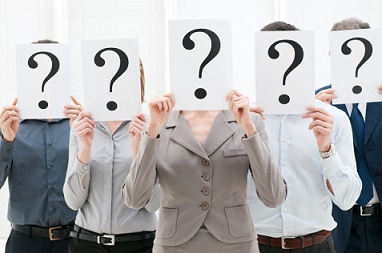 The study, conducted among people from 21 countries, suggests that they are willing to give up a measure of data privacy if that gets them more personalised levels of service. It also shows they want more engagement from managers.
A survey of more than 2,500 wealth management clients worldwide found that 71 per cent of them are more willing to share personal data if it gets them more personalised services, shedding light on the trade-offs between privacy and service.

The study from accountancy and consultants EY found that clients also demand increased engagement and understanding from their wealth manager, at a time when one in three of them expect the relationship with their advisor to become less personal as a result of the COVID-19 pandemic.

Among the findings, the study showed that 53 per cent of clients are willing to pay more for personalised experiences, a figure which rises to 80 per cent among Millennials; 78 per cent of clients have personal sustainability goals, yet 41 per cent feel their wealth manager falls short in understanding their values; 54 per cent of LGBTQ clients believe wealth providers could do more to understand their goals, compared with just 31 per cent of heterosexual clients, and 87 per cent of clients are aware of trading and product fees, yet 42 per cent of investors remain concerned about hidden costs when working with their wealth manager.

A majority (87 per cent) of respondents – drawn from 21 countries - are aware of trading and product fees, yet 42 per cent remain concerned about hidden costs when working with their wealth manager, suggesting that there is scope to improve transparency and education.

"Perceptions around value for wealth management products and services are rapidly changing. With basic investment products and services becoming available at very low costs, experiential factors will become the key drivers of pricing in wealth management," Mike Lee, EY global wealth and asset management leader, said.

The study found that nearly half of those surveyed (49 per cent) want to consolidate all their financial relationships in one place – across private banking, wealth, insurance and investment services – but 78 per cent of those who would like to consolidate have yet to choose a sole provider.

Even among investors who prefer several financial providers, 25 per cent say they would pay more to access a consolidated view of their investment portfolios, pointing to a greater need to deliver an ecosystem of financial services.

One deciding factor in provider choice will be a firm's diversity and inclusion (D&I) practices. Wealth management clients surveyed increasingly view D&I as a sustainability goal and a key driver of provider choice, with 48 per cent seeing D&I efforts as important when evaluating a wealth manager. This rises among Millennials (67 per cent), the ultra-wealthy (70 per cent) and in markets such as China (68 per cent), India (71 per cent), Italy (71 per cent) and Norway (73 per cent).

"Wealth managers able to offer niche investments, bespoke advice or customised protection will become increasingly popular as global demand for more holistic approaches to wealth management rises.
The key to achieving this is through collaboration with other providers, from health insurers to competitors, in order to deliver an ecosystem for clients," Nalika Nanayakkara, EY Americas wealth and asset management consulting leader, said.