WM Market Reports
Wealth Platforms Must Improve Digital Experience For Clients - Refinitiv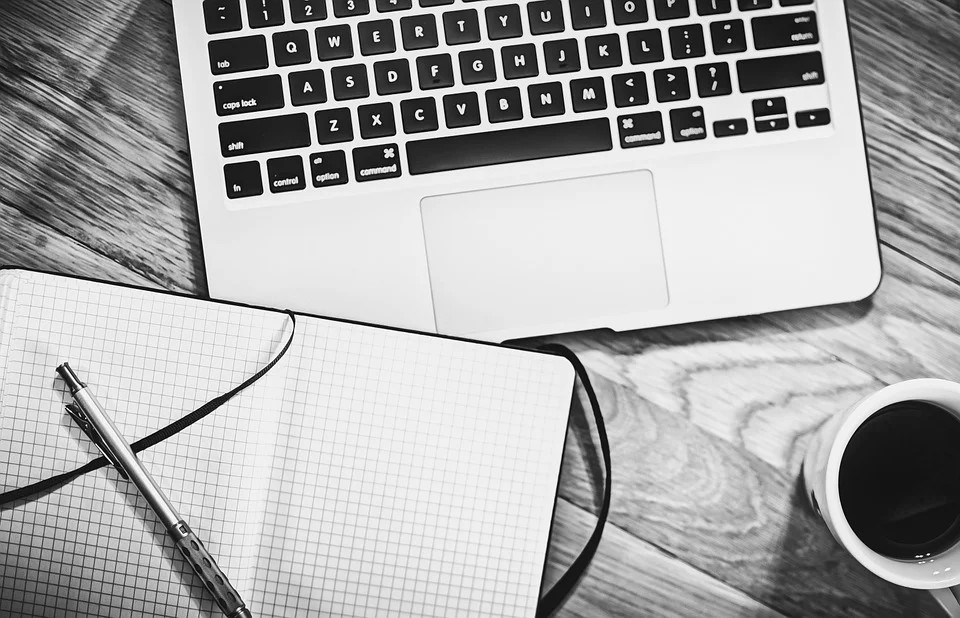 The study of 1,300 investors found that only 37 per cent of them globally give their platforms top scores for the digital experience.
Generally, advisory and self-directed clients are not happy with the digital experience they receive on platforms, and the vast majority say they would be able to analyse investments better with real-time data, according to a new study from Refinitiv.

The market data and information provider polled 1,300 self-directed and advised mass affluent investors in Australia, Canada, China, Hong Kong, Japan, Singapore, Switzerland, the UK and the US. The findings come from a study called The Gold Standard: The Race for Digital Differentiation. The report is the second in a two-part series examining how investors' trading activities, data needs and digital expectations have changed and continue to evolve.

Only 37 per cent of investors globally give their platforms top scores for the digital experience; some 20 per cent of advisory clients will consider switching providers compared with 11 per cent of self-directed investors; some 43 per cent of investors use mobile applications to access their investments and 72 per cent of investors say better integration of news updates is a key area for improvement by platforms.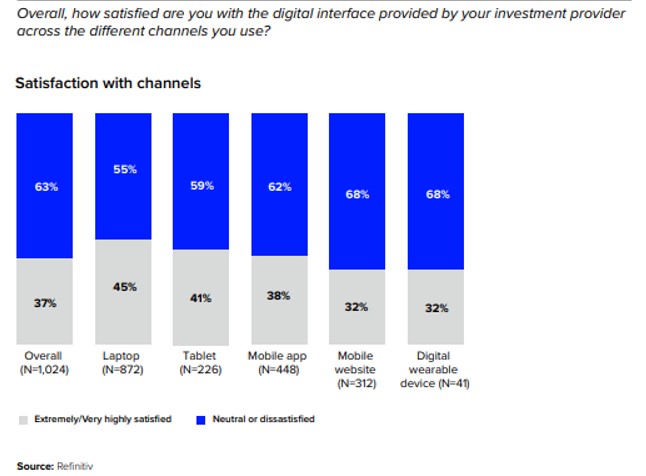 The study also found that 80 per cent of investors say real-time data would enhance their analysis and 20 per cent of investors are not receiving alerts which they would find helpful.

This kind of research is an example of how big technology firms argue that the industry must continue to raise its game for mass-affluent, high net worth and ultra-HNW clients, particularly as conventional business models are being challenged by fintechs. At the same time, the global pandemic has forced firms to deliver higher-value digital content, such as two-way video and interactive data sharing.

"The consequences of COVID-19 have emphasised just how vital it is to have a robust, customer-centric digital experience enriched with deep insights and analytics. Rather than settling for digital transformation progress in 2020, platforms need to set their sights higher and deliver a digital experience that meets and exceeds expectations," Charles Smith, head of digital solutions, wealth, at Refinitiv, said.

Ashley Longabaugh, senior analyst, wealth management practice at Celent, said: "The wealth management industry is at an inflection point between serving NextGen clients and creating innovative platforms for a NextGen workforce - all against the backdrop of an accelerated transition to remote and digital service models."

April Rudin, CEO and founder at The Rudin Group (also a member of this publication's editorial board), said: "The era of hyper-personalisation in wealth management is here to stay, and in the minds of investors, financial advisors are only as good as their last client experience. Refinitiv's latest report shows that only 37 per cent of investors give their digital experience top marks. This means that there is significant room for improvement."

The first of the Refinitiv reports - Redefining Investor Data Needs - examined the investor's need for new data sources to take advantage of promising investment opportunities and avoid potential risks.