StanChart Finances Cross-Border Payments Merger
Jackie Bennion, Deputy Editor, 8 April 2021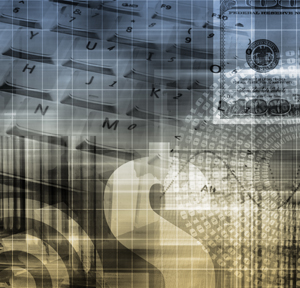 The global lender has used its venture arm to merge two digital payments platforms, helping unify services for retail and corporates in the $2 trillion global payments market.
Standard Chartered has made a strategic investment to merge global cross-border payments platform CurrencyFair and payment workflow platform Assembly Payments to accelerate growth and consolidation in the burgeoning digital payments sector.
The deal, subject to shareholder and regulatory approval, was struck through StanChart's fintech investment arm, SC Ventures, and part of "doubling down," the global lender said, following an earlier investment in Australia-based Assembly Payments.
"Digital payments is a core strategic area for Standard Chartered and our 2020 investment in Assembly Payments greatly enhanced our presence in the domestic payments business," Bill Winters, group chief executive, said.
Winters said that supporting the merger would bring together a full suite of services "providing retail and corporate clients access to fast, high-volume domestic and cross-border payments."
Paul Byrne CEO of CurrencyFair, based in Ireland, will lead the new venture.
Impetus for the deal comes from an explosion in global e-commerce sales, worth around US$26 trillion, and businesses and consumers flocking to digital marketplaces during the pandemic.
With a substantial number of these transactions taking place between continents and markets, cross-border digital payments are becoming more complex. Meeting this complexity and corporate demand for more value-added services from payments providers has also fuelled the merger, the bank said. SC Ventures said that e-commerce is one of its "highest conviction themes" as emerging market economies transition to digital.
"It is a strategic move that will see us develop beyond the traditional transactional nature of a payments company and provide a core suite of integrated financial services to businesses and individuals globally," Will Prendergast, chairman of CurrencyFair, said.
Prendergast said the merged operation would focus on five core capabilities: payments, global payment accounts, partner ecosystem, lending and settlement, and services, addressing growth opportunities in the $2 trillion market for payments.
Specifically, the new company will tackle key industry pain points, including a fragmented ecosystem; difficulties implementing various payment systems from a technical, operational, financial, and regulatory perspective; staying ahead of data privacy and security; and the collection requirement of transacting across borders and markets in multiple currencies.
European developments
The deal comes in the same week that fintech Nikulipe has launched new payments services in the Baltics. The European fintech, licensed in Lithuania, is aiming to tackle the lack of local payment methods suitable for international merchants to plug into in the region as more people in fast-developing economies want unfettered access to global online marketplaces.
"There are still serious limitations in some parts of the world, including the Baltics, where local consumers have issues paying with their preferred or available payment methods at the global merchant level," said Philipp Nieland, one of the backers of the venture and CSO and co-founder of PPRO Group. PPRO, the London-based payments infrastructure provider, has also drawn another round of capital to develop the fast-growing digital payments market, announcing new investments last month from JPMorgan Chase to bring the round to $270 million.
Seen as a fresh milestone in growing crypto usage, Visa has also just announced that it will allow payment settlements using cryptocurrency USD Coin. Visa has partnered with digital asset bank Anchorage and Crypto.com to provide the service, joining Mastercard, PayPal, and Tesla in embracing crypto payments.