People Moves
Credit Suisse Expects SFr900 Million Q1 Loss; Executives Depart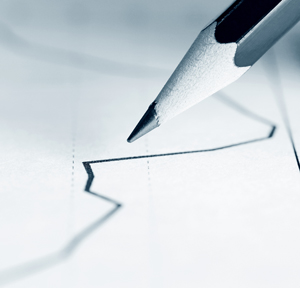 The investment bank and chief risk and compliance officers of Switzerland's second-largest bank are leaving the lender after it was hit by heavy losses linked to the demise of a US-based hedge fund that is structured as a family office.
Credit Suisse said yesterday that it expects to report a pre-tax loss of about SFr900 million ($959 million) in the first quarter of this year, including a charge of about SFr4.4 billion linked to the woes of Archegos Capital Management.
Meanwhile, the bank said that Brian Chin, investment bank chief executive, is stepping down at the end of April. Lara Warner, chief risk and compliance officer, is also stepping down from her role on the executive board - both will leave the bank. Christian Meissner has been appointed CEO of the investment bank and a member of the executive board, as of 1 May. Meissner has served as Credit Suisse's co-head of international wealth management investment banking advisory and vice chairman of investment banking since October 2020. Before this appointment, he held various senior positions at leading investment banks, including serving as head of global corporate and investment banking at Bank of America Merrill Lynch. Prior to that, he was at Lehman Brothers from 2004 to 2008.
The changes had been discussed in the media following disclosures by Credit Suisse and Nomura that they had been hit by losses sustained from exposure to Archegos. A number of other banks are also said to have been hit, if not as severely.
Share prices in the Zurich-listed bank closed down 0.39 per cent at SFr10.12 per share yesterday.
Joachim Oechslin has been appointed as interim chief risk officer and executive board member on an ad-interim basis, effective today [6 April]. After having served as CRO and a member of the executive board of Credit Suisse from January 2014 to February 2019, he took on the role as senior advisor and chief of staff to the CEO of the Credit Suisse Group.
Thomas Grotzer has been appointed as interim global head of compliance; he has served as general counsel and member of the executive board of Credit Suisse (Schweiz) since 2016. Previously he held various leadership positions in Credit Suisse's general counsel function.
All three personnel will report to Thomas Gottstein, group CEO.
Losses hit performance
The losses caused by the hedge fund – structured as a family office – will negate the "very strong performance" that had otherwise been achieved by the bank's investment banking businesses and the increase in the year-on-year profits in all three of its wealth management businesses, as well as in asset management, with particular strength in the Asia-Pacific division, it said in a trading update.
"Net new assets were positive during the quarter across the three wealth management businesses as well as in asset management and in the Swiss corporate and institutional business," the bank said.
Switzerland's second-largest bank said it expects its first-quarter Common Equity Tier 1 ratio – a key measure of a lender's financial buffer – to be at least 12 per cent in Q1. Its Tier 1 leverage ratio will be at least 5.4 per cent. Once share buybacks are finished in Q1, Credit Suisse said it will halt its share buyback programme and doesn't expect to resume it "before we have regained our target capital ratios and restored our dividend."
At the end of the quarter, the group expects to have a liquidity coverage ratio of more than 200 per cent.
Credit Suisse also referred to issues with its supply-chain finance funds, which have been hit by problems with the Greensill Capital business in which it had been invested. "With regard to the four supply chain finance funds, where we continue to see cash inflows, we will distribute a separate update on further repayments within the next few days," it said.
"We acknowledge that both the US hedge fund and the supply chain finance fund matters require substantial further review and scrutiny. The board of directors has launched investigations into both of these matters which will not only focus on the direct issues arising from each of them, but also reflect on the broader consequences and lessons learned. We have also undertaken senior management changes within the investment bank division and within the risk and compliance organisation," it said.
Gottstein said: "The significant loss in our Prime Services business relating to the failure of a US-based hedge fund is unacceptable. In combination with the recent issues around the supply chain finance funds, I recognise that these cases have caused significant concern amongst all our stakeholders. Together with the board of directors, we are fully committed to addressing these situations. Serious lessons will be learned. Credit Suisse remains a formidable institution with a rich history."
The bank issues Q1 financial results on 22 April.