Credit Suisse Executives Under Scrutiny Amid Archegos Meltdown - Media
Editorial Staff, 6 April 2021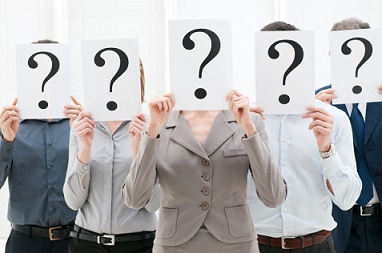 The news report said that Credit Suisse leaders are looking at the position of several of its top executives, although its CEO is likely to escape an ouster following the demise of a hedge fund/family office business that has cost banks billions in losses.
Credit Suisse leaders are discussing whether to replace chief risk officer Lara Warner, although chief executive Thomas Gottstein could be spared the axe in the wake of heavy losses sustained from the demise of Archegos Capital Management, Bloomberg reported.

Switzerland's second-largest bank, along with Japan's Nomura, and a number of other lenders, have been hit by losses at the New York-based Archegos, which is structured as a family office. And the firm's demise adds to Credit Suisse's losses linked to the collapse of supply-chain finance firm Greensill Capital, among other events.

Credit Suisse is due to update investors about the Archegos affair, including the fate of senior executives such as investment bank chief Brian Chin, the news service quoted unnamed sources as saying. The bank also intends to review its prime brokerage business, which is held within the investment bank. The report said that Credit Suisse declined to comment. Most Swiss cantons were shut for public holidays on Monday.

"I think it is unfair at this stage to put this on Mr Gottstein," David Herro from Harris Associates, one of the bank's top shareholders, was quoted telling the newswire last week. "He attempted and has been attempting to reorganise Credit Suisse, but Rome wasn't built in a day. Unless we see evidence to the contrary, I think he is the right person to continue to lead the organisation."

Gottstein has been CEO since February last year, taking over from Tidjane Thiam, who resigned after the bank was rocked in 2019 by a spying scandal that had raised questions about Credit Suisse's corporate culture. (Thiam had been CEO since June 2015, navigating the bank through a difficult period and his tenure saw an improvement in the firm's profitability. Thiam had been absolved of blame for the spying saga following an investigation.) Gottstein has more than 30 years of experience in the banking industry and has worked for more than 20 years with Credit Suisse. His track record is based on management roles in investment banking (for which he spent 13 years in London) as well as in private banking.

Banks could lose a collective $10 billion from the Archegos saga. Goldman Sachs, Morgan Stanley, Citigroup, BNP Paribas, Deutsche Bank and UBS are reportedly affected, to a lesser degree, media reports said.

The Archegos entity operates as a family office for former New York hedge fund executive Bill Hwang.

There has been a trend over the past 10 years of hedge fund firms morphing into family offices by ceasing to manage third-party funds - George Soros is an example. In July last year, John Paulson, who earned billions of dollars by correctly anticipating the sub-prime mortgage wreck of a decade ago, exited the business and converted his operation to a family office. Others taking the route are Leon Cooperman, Steven A Cohen, Eric Mindich and Jonathon Jacobson, although for different reasons. Another example is Clifton Robbins' switch at his Blue Harbour Group business.

As a result, these entities aren't covered by the Securities and Exchange Commission, as would otherwise have been the case following the Dodd-Frank legislation enacted after the 2008 financial crash.