Summary Of Asia-Pacific Executive Moves - February 2021
Editorial Staff, 6 April 2021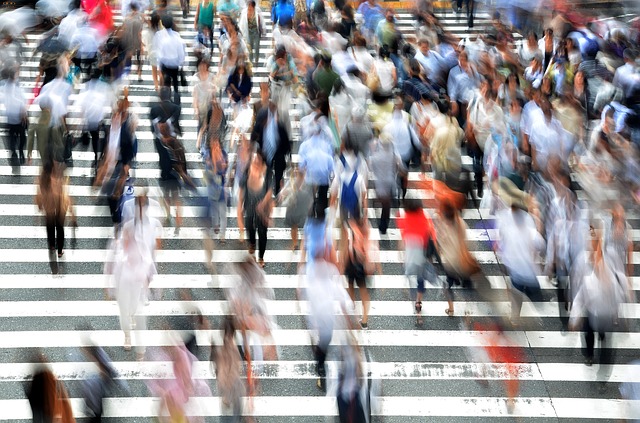 The latest collection of monthly moves within the Asia-Pacific wealth management industry.
Indosuez Wealth Management in Asia made three senior appointments for its Hong Kong branch. They were:

-- Willie Chue, managing director, Greater China market head;
-- Steven Wong, MD, senior relationship manager; and
-- Ada Zhou, director, relationship manager.

PIMCO announced that its head of Asia-Pacific, Kimberley Stafford, was moving to the firm's Newport Beach office in the US to become global head of the firm's product strategy group. In her new role, Stafford is responsible for overseeing traditional strategies and alternatives, which include PIMCO's private strategies and hedge funds. Stafford has been a member of PIMCO's executive committee for five years.

Alec Kersman, managing director, became PIMCO's new Asia-Pacific boss. Kersman is head of strategic accounts in US Global Wealth Management. Both personnel report to Emmanuel Roman, PIMCO's chief executive.

David Fisher, MD and head of traditional product strategies, became co-head of US GWM Strategic Accounts alongside Eric Sutherland, MD and president of PIMCO Investments LLC. He and Sutherland report to Gregory Hall, MD and head of US GWM.

Ryan Korinke, head of hedge fund and quantitative strategies, based in Hong Kong, joined PIMCO's executive office in Newport Beach.

Fenergo, which provides digital transformation, customer journey and client lifecycle management solutions, appointed Gary Brookes as head of sales in Asia. Brookes previously worked in sales leadership roles at Datasite, eFront and Ansarada, working in Asia and Australia. In his new job, Brookes is expanding Fenergo's sales presence in Singapore, Tokyo and Hong Kong.

Hines, an international real estate firm, boosted its presence in Japan and South Korea. Drew Huffman, managing director and 10-year veteran at Hines, is overseeing the new business initiatives in the two countries. Joining the local team were Hyungsub Lee, a director, in the Seoul office, and Sho Morita, an associate in the Tokyo office; both were new to the firm.

Offshore law firm Carey Olsen added to its dispute resolution and litigation practice in Hong Kong, appointing counsel Xia Li and Monique Hansen, who returned from secondment with the firm's British Virgin Islands office. Xia has broad experience of handling high-value dispute resolution matters for clients across the Asia region in sectors including banking and financial services, gaming and entertainment, construction and insurance. She joined from another large offshore firm where she practised across its Hong Kong, BVI and Cayman Islands offices. She also spent a decade working for international law firms in London, New York, Beijing and Singapore.

In other changes in Hong Kong, Monique Hansen returned from two years with the firm's BVI office. She joined Carey Olsen in 2018 and advises on multi-jurisdictional matters across several sectors, including large-scale infrastructure, energy and technology-related disputes.

EFG International named Enrico Piotto as its new chief risk officer. He succeeded Raj Singh, who stepped down as CRO at the end of last year. Piotto performed this function on an interim basis as wall as acting as chief financial officer.
In the new role, Piotto reports to CEO Giorgio Pradelli. Piotto has 20 years of banking sector experience under his belt. Before joining EFG, he served as head of lending for Deutsche Bank's European wealth management arm from 2018.

HSBC created three regionally-focused chief investment officers to set strategy for Asia in its recently-merged wealth and personal banking unit. All three roles were new positions.
Fan Cheuk Wan was named as chief investment officer for Asia; Patrick Ho as chief investment officer for North Asia; and James Cheo as chief investment officer for Southeast Asia. Wan and Ho both held senior posts at Credit Suisse in the region before joining HSBC.

Fan Cheuk Wan joined HSBC in 2016. In her new expanded role, she leads the chief investment office in Asia.

Fan chairs the Asia Regional Investment Committee and is a member of the Global Investment Committee for private banking and wealth management. Prior to HSBC, she spent nine years in private banking at Credit Suisse in various roles, including Asia Pacific CIO, head of equity research and head of research Asia-Pacific.

Patrick Ho joined HSBC in 2017 as chief market strategist; he currently oversees the investment strategy team in Hong Kong and the Asia advisory model portfolios. Before that he served in senior roles at Credit Suisse Private Banking and UBS Wealth Management.

James Cheo, who was previously a senior investment strategist at Bank of Singapore, re-joined HSBC in 2019. Cheo has more than 16 years' experience in portfolio strategy, asset allocation and economic research.

M&G Real Estate appointed Lai Jing Dong as chief investment officer and interim chief executive, Asia, subject to regulatory approvals. The person who held this role previously was Chiang Ling Ng. Reporting to Tony Brown, global head of M&G Real Estate, Lai leads M&G's real estate business and acquisition activities in Asia, including Australia. Lai joined M&G in October 2016 as head of acquisitions, Asia. With more than 18 years of real estate investment experience, Lai was previously director and head of investments at Straits Real Estate, where he managed an Asia-Pacific investment mandate.