Surveys
Hong Kong's Family Offices Applaud "Connect" Scheme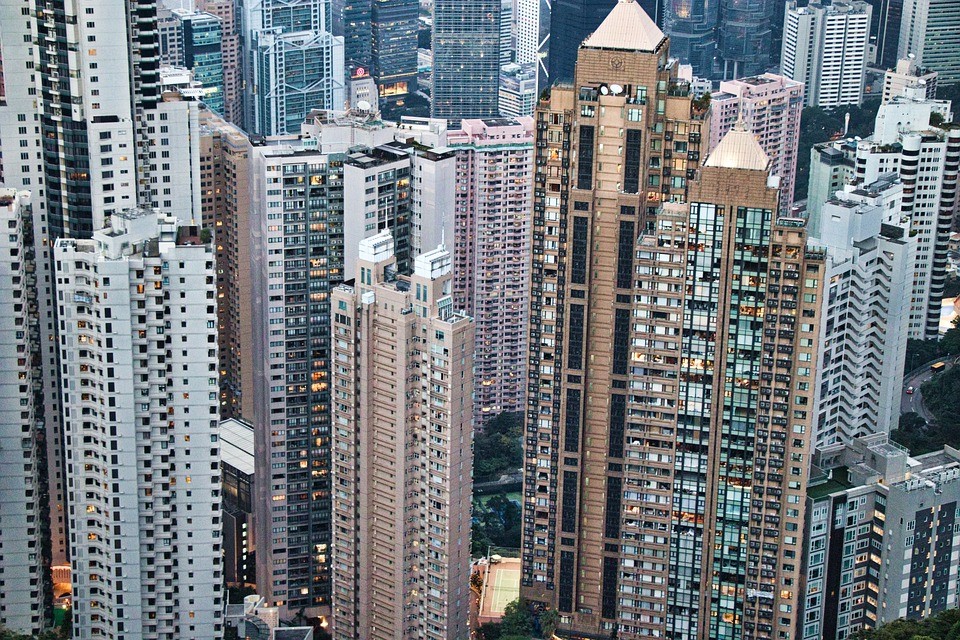 The launch data for the Wealth Management Connect scheme hasn't yet been agreed because of the COVID-19 pandemic. However, a survey of family offices and related businesses in Hong Kong shows that they're upbeat on its impact as and when it goes live.
A survey of 421 figures in Hong Kong's family offices sector finds that almost two-thirds of them (63 per cent) think the forthcoming Wealth Management Connect (WMC) scheme linking the jurisdiction, Macao and mainland China will boost business.

The WMC, covering the Greater Bay Area, is slated to go ahead after an announcement last year by the People's Bank of China, the Hong Kong Monetary Authority and the Monetary Authority of Macao.

Adding to links between Hong Kong's and the mainland's stock exchanges in Shanghai and Shenzhen, the regime is designed to intensify investment and capital flows. However, rollout has been held up because of the pandemic.

Some 63 per cent of respondents to a poll by the Family Office Association Hong Kong said that the WMC will be a boost for their business. Within that response, some 34 per cent said they expect their business to grow by under 10 per cent due to the WMC; and 20 per cent said they expect their business to grow between 10 per cent and 20 per cent due to the WMC. Finally, 9 per cent said they expect their business to grow by more than 25 per cent because of the scheme.

Perhaps unsurprisingly, the organisation said its findings show that Hong Kong will be the main regional family office hub in Asia-Pacific. The top three factors that respondents said will drive development of Hong Kong as a global family office hub are a well-defined regulatory regime for family office business (74 per cent); a favourable tax regime (67 per cent); and professionals with the skills and capabilities to meet the needs of family offices (66 per cent). Furthermore, 96 per cent said that WMC will give Hong Kong a comparative advantage in growing the city's private wealth management and family office sector.

Rival Asian financial centre Singapore, which rolled out its Variable Capital Companies regime last year, and is considering adjusting this for single-family offices, might dispute whether Hong Kong will be the foremost wealth hub. Hong Kong's global image has been dented by political unrest and mainland Chinese crackdowns on the jurisdiction. On the other hand, Hong Kong's vibrancy in the initial public offerings market suggests that it retains considerable momentum.

"The family office industry in Hong Kong has been thriving and will continue to flourish with further impetus and immense opportunities presented by the soon-to-be launched scheme. It is our mission to ensure the industry is aware of and able to capture all the opportunities emerging from the latest pertinent developments as well as to work closely with the government to steer the city towards becoming a global family office hub," FOAHK chairman Chi Man Kwan, said.

"In early February 2021, financial authorities in mainland China, Hong Kong and Macao jointly signed a memorandum of understanding on the upcoming launch of the Wealth Management Connect pilot scheme in the Guangdong-Hong Kong-Macau Greater Bay Area," he added.

The WMC scheme will have an aggregate quota of RMB300 billion ($45 billion) for fund movement in both directions, allowing each investor to invest up to RMB1 million each (source: South China Morning Post).
A report earlier this week quoted the Hong Kong Monetary Authority as saying that no hard date for the WMC launch has been agreed.
"As the travel restrictions remain in place, it would be hard to launch the wealth management connect at the moment as investors will need to cross the border to open a bank account," Eddie Yue Wai-man, chief executive of HKMA, is quoted by the SCMP as saying. "It is a national requirement for investors to open an investment account in person at financial firms to allow bank staff to explain the products and risks to the investors."